alumni UBC Montréal: Cabane à sucre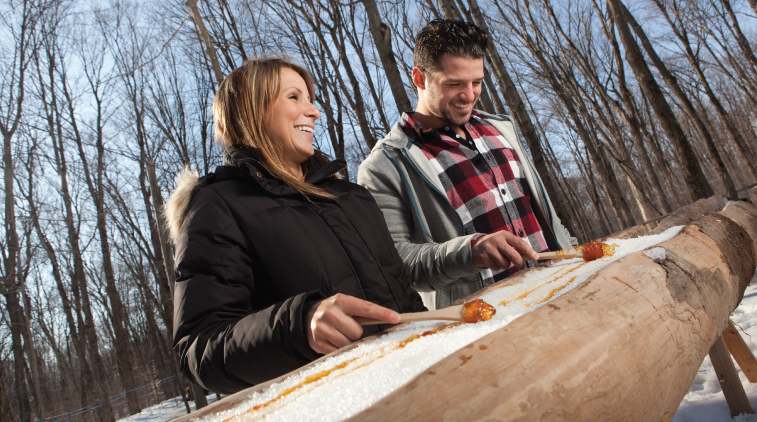 What sweetens a Canadian winter better than a cabane à sucre? That's why, for a second year, we're gathering for maple-syrup food and fun. This time, we're venturing out to the Sucrerie de la Montagne in Rigaud, Québéc (near the Ontario border).
Join our alumni UBC Global Alumni Ambassadors from Montréal, Lori Akiyama (Dip'09, Marketing/Sales Management) and Emily Ranger-LePage (BA'13), for an authentic sugar shack meal and traditional entertainment in a countryside log cabin. After our all-you-can-eat lunch, discover how maple sap is made into syrup, browse in the general store, and mingle with fellow alumni (all alumni will receive a free gift from alumni UBC).
Saturday, March 25, 2023
11:30am–1:30pm
Recommended arrival time: 11:00am
Sucrerie de la Montagne 
300 Chemin St-Georges
Rigaud, QC
J0P 1P0 – map
Tickets: $49 (plus tax and tip) per person ages 13 and up, for the all-you-can-eat meal. Prices for children 12 and under may vary. Please refer to the Sucrerie de la Montagne website for the most updated prices.
Advance purchase of meals isn't required. All guests will pay their own meal and drink costs directly to the venue on the event day.
Registration is required by March 20 (or before spaces fill up). To register, visit our registration webpage. If your plans change and you can no longer attend, please notify alumni UBC so your spot can be released to someone else.
Each alum is welcome to bring one guest (child or adult).
REGISTER NOW
Questions? Please contact global.alumni@ubc.ca.
Additional considerations
Vegetarian and gluten-free dietary options may be available. Please refer to the full menu here.
Attendees are responsible for their own transportation. For carpooling options, please contact Lori Akiyama. As carpools are independent arrangements, alumni UBC cannot take responsibility for those arrangements.
Upon arrival, guests will be transported from the parking lot to the main site in a horse-drawn sleigh or wagon.
A table reservation is available for the group from 11:30am to 1:30pm. Recommended arrival time is 11:00am, to allow time for transportation from the parking area to the main site.
All alumni attendees will receive a small gift from Sucrerie de la Montagne, courtesy of alumni UBC.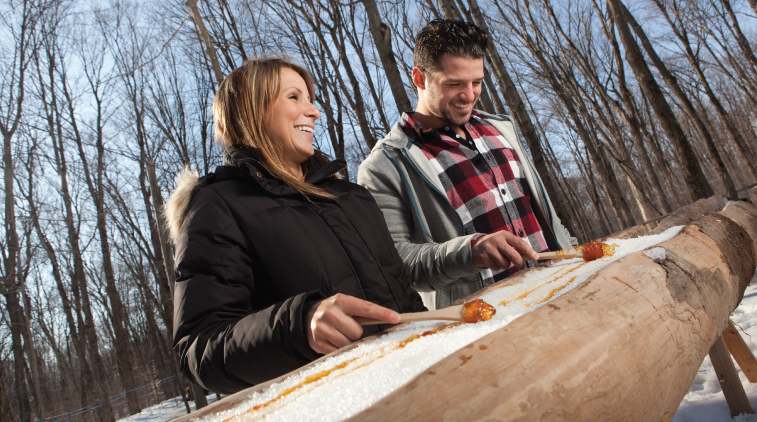 Didn't receive an email invitation to this event? We may not have your current address.
Stay connected with alumni in Montréal, join the Facebook group.
---
SUPPORTED BY