alumNIGHTS at the Odlum Brown VanOpen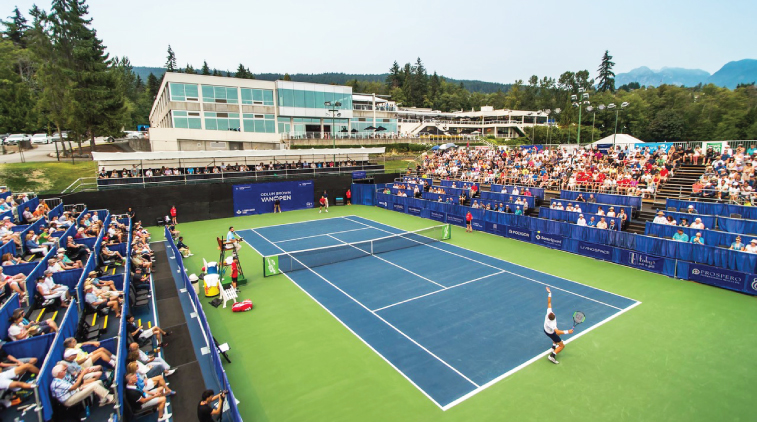 On Monday, August 15th, join fellow alumni and tennis fans for a special alumNIGHTS at the spectacular Hollyburn Country Club in West Vancouver, for the 18th edition of the Odlum Brown VanOpen (which runs August 14-21). Set against the backdrop of the North Shore Mountains, approximately 140 professional tennis players from more than 35 countries will battle on the courts in the 2022 Odlum Brown VanOpen tennis tournament.
Enjoy a private reception with fabulous food and drinks with fellow alumni, tennis enthusiasts, and tournament organizers in the privately-reserved LivingSpace Lounge, located on the upper west terrace patio at Hollyburn. At your leisure, catch some world-class tennis in the exclusively reserved alumni UBC section at Centre Court and the day's signature tennis match.
Monday, August 15, 2022
5:00 – 6:45pm PT
Registration opens at 4:00pm PT
Reception starts at 5:00pm PT
Signature tennis match starts at 6:30pm PT
Cost: $65
Hollyburn Country Club
950 Cross Creek Rd,
West Vancouver, BC (map)
V7S 2S5
Open to everyone. Registration is required.
SOLD OUT
Questions? Please contact Mishal Tahir at mishal.tahir@ubc.ca.
Ticket Information
Tickets: $65 per ticket (fees and taxes all in) Includes: Access to reception, reserved cushioned seating area, two drink tickets and a complimentary summer series UBC hat (retail $27.50)
Maximum four tickets per transaction. Ticket purchaser must be a UBC alum.
Deadline to purchase tickets: Thursday, August 11, 2022. Tickets are limited; avoid disappointment by purchasing yours early! alumNIGHTS sold out very quickly in 2019!
Tickets and UBC baseball caps will be distributed in person at registration on the day of the event. Registration opens at 4:00pm. Ticket purchasers are allowed to enjoy the full day of tennis matches on August 15th prior to the event at 5:00pm; if they choose this option, event ticket and pass will be available for pick up at the Will Call window up to 4:00pm.
Reserved alumni UBC area with cushion seating
This activity is part of alumni UBC's Summer Series..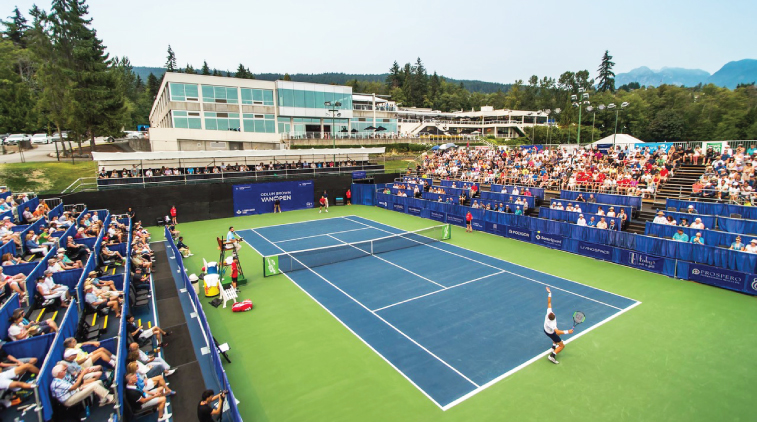 SUPPORTED BY