Empowering diabetes prevention
Nearly seven million Canadians are living with prediabetes — that's one in every five citizens. And 70 percent of those individuals will develop type 2 diabetes, which has debilitating, life-threatening effects. At this webinar, expert Dr. Mary Jung from UBC's Okanagan campus will speak about the community-run diabetes prevention program Small Steps for Big Changes, which helps those with prediabetes develop tools to make lasting dietary and fitness changes to lower the risk of developing type 2 diabetes. Alumni, community members, and friends of UBC are invited to find out how you and your loved ones can ensure a healthy future.
Want a preview? Watch Dr. Mary Jung's talk from the September 24, 2022, THINK FORWARD event.
Speaker
Dr. Mary Jung (she/her/hers) — Associate Professor, School of Health and Exercise Sciences, Faculty of Health and Social Development, UBC Okanagan
Thursday, January 26, 2023
12:00–1:00pm PT
Online 
Open to all UBC alumni and friends. Registration is required.
REGISTER NOW
Questions? Please contact alumni.events@ubc.ca.
Speaker Biography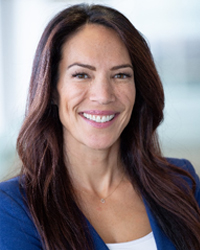 Mary Jung is an associate professor at UBC in the School of Health and Exercise Sciences, and the Director of the Diabetes Prevention Research Group (DPRG) and the Centre for Health Behaviour Change. Her main research interest is type 2 diabetes prevention. Her current research program focuses on establishing and evaluating equitable, inclusive, and sustainable community-based diabetes prevention programs.