How to kickstart your idea: a four-part series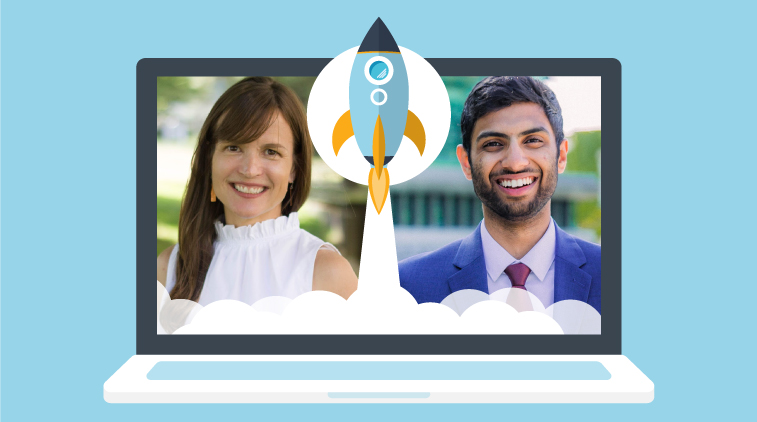 Have inspiration for an idea that you've been wanting to develop but don't know where to start? Whether it's for an initiative within a company, a side project, or a new venture, this four-part speaker workshop — presented by the alumni UBC Careers program in partnership with e@UBC — will provide the tools you need to make that career shift happen.
These weekly live online sessions will explore relevant case studies through speaker talks, and combine concepts with practical and tactical elements. This in-depth and intimate course will help you:
understand why you want to make a career change;
understand the capacities you have to deliver on your goals;
explore possible risks and barriers;
implement your action plan;
gain a new perspective of entrepreneurship.
For anyone who may either be doing shift work, has stable employment but feels unfulfilled, wants to take on more responsibilities, wants to work on projects at a workplace, or is ready to quit their job, this is your opportunity to gain the confidence and momentum to embark upon the next chapter of your career.
entrepreneurship@UBC propels UBC innovations out into the world through venture creation, providing UBC students, researchers, faculty members, alumni and staff with the resources, networks, and funding they need to succeed.
Course fee
Students: $49
Early-bird price: $79 (ends April 22) Extended to April 28!
Regular price: $99
Note: The prices above do not include tax and a processing fee.
Session 1: Set the stage
Understand why you want to make a career shift and become self-reliant in making decisions for the upcoming change.
Session 2: Assess your opportunity
Explore the tools provided to increase your chances of success in launching this opportunity.
Session 3: De-risk your idea
Before making changes, understanding the risks and barriers you might face.
Session 4: Map out your next steps
Prepare to take action by reviewing the basics of starting your idea, things to keep in mind, and having realistic views.
How it works
This course consists of four 90-minute online sessions delivered once per week. During the workshop, you will learn concepts, have opportunities to engage with other participants and the facilitators, learn from guest speakers, and participate in exercises related to weekly topics. The series is designed for participants to leave feeling motivated with some light homework, and to then return the following week to build upon their work and ideas. All sessions are live.
10:30am–12:00pm PT
Wednesday, May 25, 2022
Wednesday, June 1, 2022
Wednesday, June 8, 2022
Wednesday, June 15, 2022
Open to everyone. Registration is required.
REGISTER NOW
Questions? Please contact alumni.careers@ubc.ca.
FAQ
What is the time commitment?
In addition to the 90-minute weekly online class, you can expect to invest another one to two hours. That includes working on weekly exercises and reflecting on your progress. There aren't any pre-readings, but additional resources will be shared upon request.
Is live participation required for all classes?
Live participation is required for all classes. Each class builds on the previous one. Due to the nature of the course, there won't be any makeup classes. The classes are highly interactive, and the interactivity provides the most value in the workshop. In addition to learning new concepts from the facilitators and hearing from guest speakers, you will also have opportunities to engage in exercises and work with other participants.
What kind of setup will I need to participate in the live workshops?
You'll need a computer or device with audio and video capabilities, and a reliable internet connection. In addition, you'll need to position yourself in a location where you're able to talk openly and be on live video. We'll be using Zoom to facilitate the live online workshops.
If you have any concerns about accessibility, please contact alumni.careers@ubc.ca.
Will I be required to purchase textbooks and/or other materials?
No purchase of textbooks or additional materials are required.
Facilitators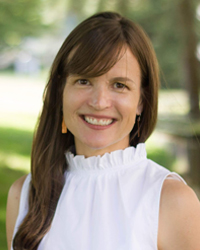 Andrea Lloyd is entrepreneurship@UBC's Associate Director, Engagement. As a member of the e@UBC team since 2015, she supports e@UBC collaborations and partnerships across campus. She also manages the e@UBC Mentor Network and internship program, which helps entrepreneurs accelerate their ventures. She previously led the genomics.entrepreneurship@UBC program, which assists genomics researchers in taking their discoveries beyond the lab. Lloyd also has over 10 years of experience as an instructor and course designer with the Faculty of Management at Royal Roads University, where she specialized in global management, sustainability and business, and creative problem-solving.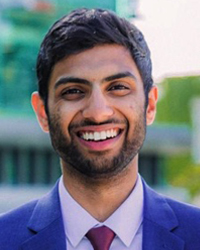 If there's one word to describe Pranav Menon, it would be an intrapreneur — someone who brings an entrepreneurial problem-solving mindset to various organizations. He previously used that approach to solve problems in the medical device industry, circular economy manufacturing, and higher education. For the last five years, Menon been helping UBC founders bring their ideas to life. In his role as a Venture Specialist at entrepreneurship@UBC (UBC's Incubator/Accelerator Program), he guides UBC alumni, staff, faculty or students through the various steps of building a company and getting it to market.
Guest Speakers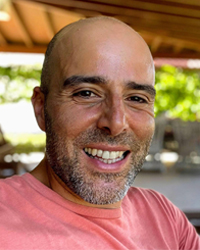 Emre's entrepreneurship journey started while he held a day-job at a large enterprise. In 2009, he incorporated Globalme in BC and started a decade long rollercoaster ride as an entrepreneur. During these 10 years, Globalme grew from zero to 90 full time staff, made it to Profit500, and Top 100 Tech Companies in BC list for several years in a row. Globalme was acquired by a private equity firm in 2019, and Emre exited the business a year later. He currently enjoys mentoring and coaching founders and entrepreneurs, and sharing the lessons he learned throughout his journey.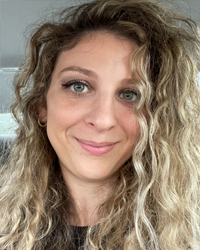 Lanna is the CEO and Co-founder of AIMA Inc, a vaginal health company developing menstrual pain solutions. As a queer intersectional feminist, she continues to disrupt the system of inequalities through her unruly work, activism and writing.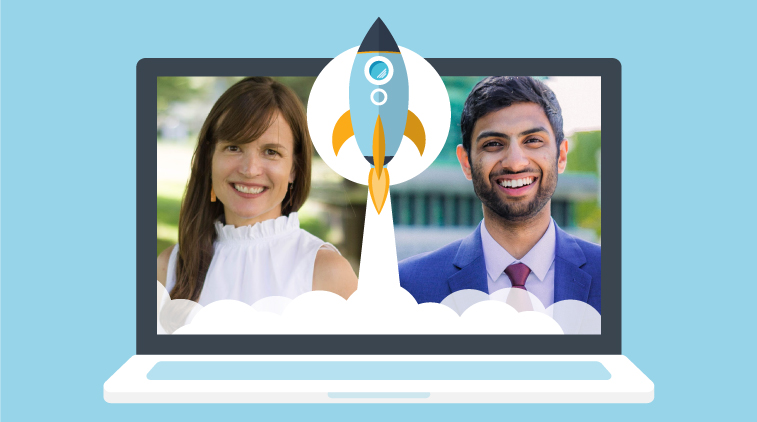 IN PARTNERSHIP WITH

THIS PROGRAM IS PRESENTED BY

WITH ADDITIONAL SUPPORT FROM