International Women's Day: Embrace equity
This year, International Women's Day (IWD) is encouraging everyone to embrace equity. As the IWD website states, "Equity isn't just a nice-to-have, it's a must-have." To explore the issues involved, we're assembling a webinar panel with diverse perspectives to discuss how individuals and organizations can contribute to efforts. Join us to gain understanding of how we can all work together to become allies, become more confident to express ourselves, and allow everyone to be included in the workplace.
Presented by the alumni UBC Career Education Program and the Student Alumni Council.
Moderator
Prabhleen Sandhu (she/her) – Member, Student Alumni Council
Speakers
Tina Strehlke, BA'94 (she/her) – CEO, Minerva BC
Rachel Ricketts, JD'10 (she/they) – Global disruptor, healer, and author
Nic Wayara, BA'15 (she/her) – Founder, Hook or Crook Consulting Co.
Moderator Biography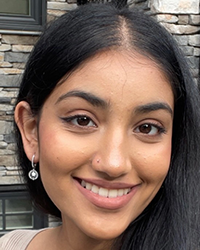 Prabhleen Sandhu is a third-year science student at UBC majoring in Integrated Sciences and studying physiology and infectious disease. As a woman of colour, she considers equity, diversity, and inclusion (EDI) to be extremely important, and she demonstrates this regard as co-chair of the EDI working group of the UBC Science Undergraduate Society. She is honored to have the opportunity to moderate this event and learn from the inspiring women taking the time to participate in this panel.
Speaker Biographies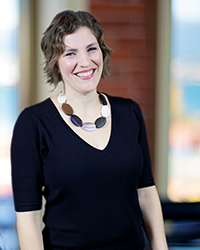 Founded in 1999, Minerva BC is a registered charity that is dedicated to advancing the leadership of women and girls. As CEO, Strehlke brings more than 20 years' experience in leadership, career development, program design, adult learning, human resources, and communications. She has a Bachelor of Arts in International Relations from UBC (1994) and a Master of Arts in Communications from Royal Roads University (2008). She has lived and worked in Germany, Costa Rica, Guyana, and Taiwan. She currently volunteers with Her Mentors and Locelle, and is a member of the Essential Impact advisory group.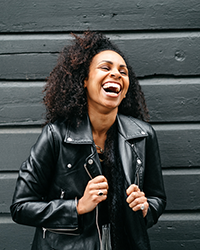 Rachel Ricketts is a queer, multiracial Black woman. She is a global disruptor, healer, and author of the international bestseller Do Better: Spiritual Activism for Fighting and Healing from White Supremacy. As a racial justice leader, spiritual activist, and collective mirror, she supports individuals and organizations unpack their role in perpetuating systemic oppression in all forms and learn to center Black and Indigenous femmes to support collective change, healing, and liberation. She has helped numerous global brands and organizations including Google, WeWork, and Buzzfeed, and was named one of Well+Good's 2020 Changemakers. Her work has been featured on Good Morning America and Vox, and in publications such as The New York Times, Forbes, The Atlantic, and Essence. Learn more about her at her website and Instagram account.
Nic Wayara is founder and principal consultant of Hook or Crook Consulting, an equity, diversity, and inclusion company that weaves the transformative practices of community care and social justice into the fabric of organizations, teams, and individuals. Possessing a penchant for lively discussions and self-exploration, she is also co-creator and host of the podcast, Seen, and serves as a proud board member at WISH Drop-In Centre Society. She holds a Master of Public Administration from the University of Victoria (2018) and a Bachelor of Arts in Gender, Race, Sexuality, and Social Justice Studies from UBC (2015).
SUPPORTED BY