July Tasting – Indigenous Wines of the Okanagan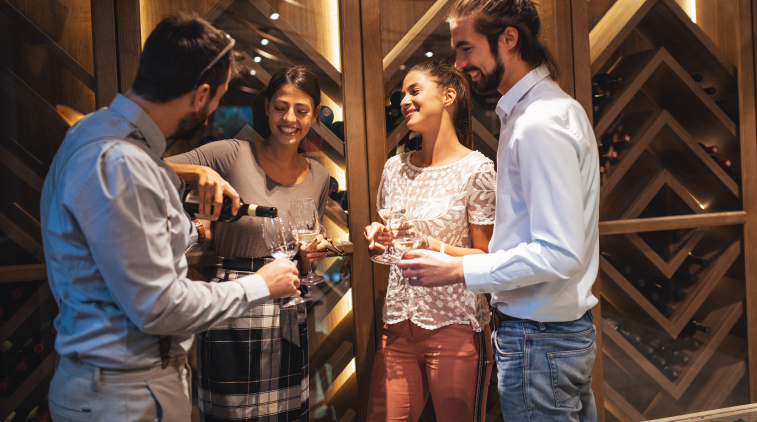 Explore Canada's top Indigenous wineries located in the heart of Okanagan wine country. Nk'Mip Cellars and Indigenous World Winery are pioneering Indigenous-led wineries making an impact with their winemaking and philosophy, bringing diversity and great wines to our glass. Moderated by wine educator DJ Kearney, BA'84, the wineries will lead guests through a wine tasting and discuss their passion for winemaking.
Presented by alumni UBC in partnership with the UBC Faculty of Education and UBC Faculty of Land and Food Systems.
Moderator
DJ Kearney, BA'84 (she/her) — Wine Educator, Wine Writer, Judge, Presenter and Chef.
Speakers
Robert Louie (he/him) — Proprietor, Indigenous World Winery
Ryan Widdup (he/him) — Sales Manager, Indigenous World Winery
Justin Hall (he/him) — Estate Winemaker, Nk'Mip Cellars
Tuesday, July 5, 2022
7:00 – 8:30pm PT
7:00 – 7:20pm – Registration and reception
7:20 – 8:30pm – Wine tasting

Terminal City Club
837 West Hastings Street
Vancouver, BC – map
Ticket price: $65 per person
Open to everyone. Registration is required.
SOLD OUT
Questions? Please contact Mishal Tahir at mishal.tahir@ubc.ca.
About Our Featured Wineries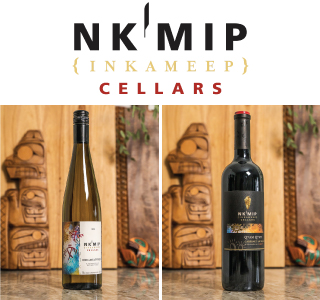 As the first Indigenous-owned winery in North America, we are inspired to express our culture in everything we do. Celebrating our 20th anniversary this year, our winery itself is a bold celebration and a strong reflection of our commitment to authenticity and deep respect for our colourful past. We extend an invitation to discover, not only the international award-winning wines we produce, but also the relentless spirit and remarkable history that inspire them.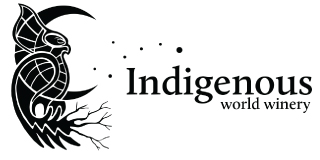 Opened in 2016 as the first fully Indigenous owned winery in BC blending traditional Syilx culture with modern style. Inspiration for Indigenous World Winery comes from owners Robert and Bernice Louie's love of their people and pride in their aboriginal heritage. The goal is to create an aboriginal themed destination that showcases indigenous people in business while highlighting the culture and traditions of indigenous people and the lands they are connected to.
Moderator
DJ Kearney, BA'84 – Wine Educator, Wine Writer, Judge, Presenter and Chef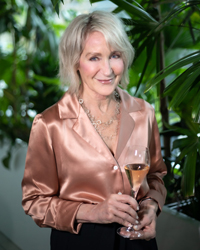 In almost two decades in the wine business, DJ has trained over a thousand sommeliers throughout North America, judged and presented around the world, and tasted thousands of wines in pursuit of quality and value. She has been the Drink Editor for Vancouver Magazine, the Chief Judge for several wine competitions including the long-running VanMag Wine Awards.  DJ has a special devotion to wines of her home province, and frequently speaks, writes, and teaches about British Columbia wines.
Speaker Biographies
Robert Louie, OC, Proprietor, Indigenous World Winery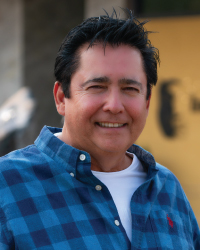 Robert Louie is the former Chief (24 years) of the Westbank First Nation (which is Self Governing), and has served on numerous Boards, Companies and Special Appointments with Government and private industry for over 30 years. He has extensive experience in real estate development and finance matters and has focused primarily on working for First Nations on land matters throughout Canada.  Over the 24-year span as Chief at Westbank First Nation, Robert was President/Director for 30 plus corporations which included construction, forestry, commercial/retail, residential, recreational, and institutional.
Robert is the Chairman of the First Nations Lands Advisory Board (30 years plus) and has been instrumental in getting First Nations into incremental self governance. Robert is also the Chairman/Director of Peace Hills Trust, which is the largest aboriginal financial institution in Canada. Robert is a Founding Director and is a shareholder in the Public Company – Decisive Dividends (DE) on TSX Venture, a Director of Ecora Engineering and Resource Group Ltd, Trustee and Chairman of Apartment Plus REIT, Director of DAXET Development Corporation (which is owned by T'Sou-ke Nation), and most recently has been appointed to the TC Energy Indigenous Advisory Council. Robert is also the owner of Indigenous World Winery and Distillery, Kelowna West Manufacturing Home Park and several other business endeavours.
Robert is a former practicing lawyer who specialized in native law and was a summer Law Instructor at the University of Saskatchewan. He has received an Honorary Doctor of Laws from the Justice Institute of British Columbia.  He is also a former Task Group member elected by the Chiefs in BC serving 4 years on the B.C. First Nations Summit Task Group and was actively involved in B.C. Treaty negotiations representing First Nations.  Robert was awarded the prestigious Officer of the Order of Canada on October 5th, 2006 and on June 1st, 2019, Robert was honored with the recognition of Honorary Fellow of Okanagan College.
Some of the other numerous boards and special appointments Robert has been active in include: Indigenous advisor representing Canada on the World Indigenous Business Forum, where he networked with other leaders promoting Indigenous economic development and world trade; Board Member with the BC Achievement Foundation and also sat on the Executive Committee; Board of Governor member with UBC; President's Advisory Council member with UBC-Okanagan; Board Director on the National Aboriginal Economic Development Board; President of First Nations Finance Authority Inc.; Board Director with All Nations Trust Co; one of a nine member Premier's Advisory Council with the Premier of B.C.; Board Director on the Kelowna Chamber of Commerce; Board Director and founding member with the Kelowna United Native Friendship Society.
Robert has been the recipient of many other awards and distinguished presentations including: Lifetime B.C. Achievement Award Aboriginal Business; Distinguished Alumni Business Administration, Okanagan College; Queen's Diamond Jubilee Medal; Excellence in Aboriginal Leadership from Aboriginal Financial Officers Association & Xerox Canada; Business Person of the Year, Westbank Chamber of Commerce; President's Award, Westbank Chamber of Commerce; Recipient of Commemorative Medal for 125th Anniversary of Canada and the B.C. Academic Scholarship Award.
Ryan Widdup, Sales Manager, Indigenous World Winery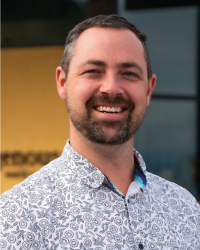 Ryan Widdup was born and raised in rural Saskatchewan before moving to Calgary to pursue a Computer Science degree at DeVry.  While in Calgary, Ryan served in numerous service and management positions in the hospitality industry.  He moved to the Okanagan in 2003 and quickly acquired a passion for BC wine while working for various casual/fine dining restaurants.
In 2009 Ryan accepted the bar manager position at 19 Okanagan Grill + Bar for where he developed a successful wine sales and training program with a focus on BC wine.  In addition to taking the BC wine sales program into the top 100 in BC, Ryan also organized numerous BC Winery dinners and wine appreciation events.
In 2016, Ryan brought his passion and knowledge of wine and spirits to the newly formed Indigenous World Winery.  Over the past 4 years, he has overseen a rise in production from 3500 cases to 11,000 cases.  In addition to his role as Sales and Marketing Manager, Ryan also currently serves as the acting principal for the winery at events throughout BC and Alberta.
Justin Hall, Estate Winemaker, Nk'Mip Cellars
Justin Hall grew up in Osoyoos, BC and his connection and respect for the land where he was born, is evidenced in the pride he takes in his day-to-day work and in every bottle of wine he produces. Justin first joined Nk'Mip Cellars after graduating from high school. He thought he wanted to be a mechanic, but after only a few days on the job as a cellar hand, working along side former Senior Winemaker, Randy Picton, he was hooked. He discovered a newfound passion for winemaking, and today is the Estate Winemaker at Nk'Mip Cellars.
Justin completed his certificate in the Winery Assistant and Viticulture program at Okanagan University College, and then went to Australia and New Zealand where he first worked the crush at Goundrey Winery and then completed a post-graduate diploma in Enology and Viticulture from New Zealand's Lincoln University.
Justin returned to Nk'Mip Cellars in 2009 and has grown from Assistant Winemaker to leading the team as Estate Winemaker today. A member of the Osoyoos Indian Band, Justin is proud to be one of the very first Indigenous winemakers in the world and a protector of the land.  Justin's commitment to people, his craft, and the land is evident in the award-winning, quality-driven, and expressive wines of Nk'Mip Cellars.
This event is part of alumni UBC's Summer Series.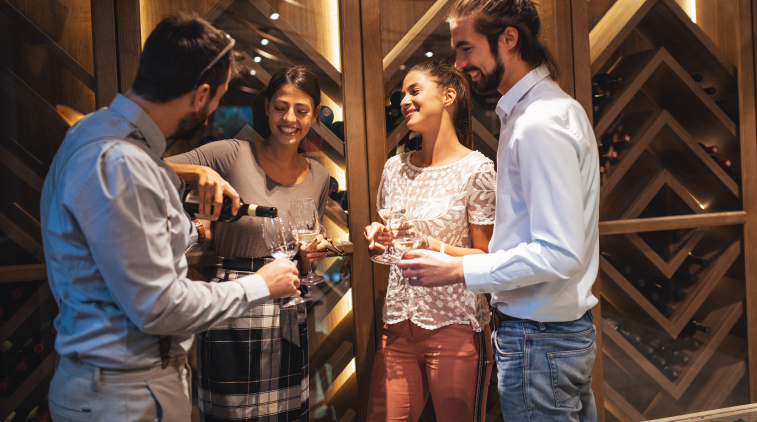 SUPPORTED BY