As public health and medical research continues to find answers to our individual and social needs, our health care systems are also changing. New technology in medical research and practice disrupt what is familiar and innovate what is to come. Medical testing and records are being digitized, new techniques are using augmented reality, and there is increased use of artificial intelligence, all of which are impacting how health is maintained, lives are saved, and how we make some of life's hardest choices.
As technology evolves, so do our conversations on ethics, care provision, research, and more. Hear from our panel of experts online as they discuss the changing landscape of medicine and technology, and how it impacts us all.
Presented in partnership with the UBC Faculty of Applied Science, Faculty of Medicine, Faculty of Pharmaceutical Sciences, and Peter A. Allard School of Law.
This webcast took place June 23, 2021.
Moderator
Anita Bathe – Host, CBC Vancouver News
Panelists
Mary Anne Bobinski, JD, LLM – Dean and Asa Griggs Candler Professor of Law, Emory University School of Law, and former Dean, Peter A. Allard School of Law, University of British Columbia
Dr. Philip Edgcumbe, BASc'11, MD'20, PhD'20 – Resident Physician, UBC Faculty of Medicine
Dr. Sarah Hedtrich – Assistant Professor, UBC Faculty of Pharmaceutical Sciences
Dr. Anita Ho – Associate Professor, The W. Maurice Young Centre for Applied Ethics, School of Population and Public Health, UBC Faculty of Medicine and the University of California San Francisco Bioethics Program; Scientist, Centre for Health Evaluation and Outcome Sciences (CHÉOS); Regional Director of Ethics (Northern California), Providence St. Joseph Health
Video
View the webcast recording here.
Speaker Biographies
Anita Bathe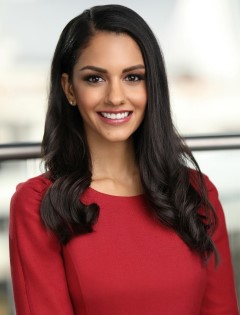 Anita Bathe is both host and front-line investigative reporter with CBC Vancouver News' flagship super hour program at 6pm. A passionate journalist known for chasing breaking news and giving citizens a voice, Bathe is part of a committed team dedicated to bringing viewers not only the news of the day but also fresh perspectives on community stories that matter to them through all media platforms.
Bathe has taken a lead role in covering recent issues and stories that impact the community, such as the BC wildfires in 2017 and 2018, Constable John Davidson's shooting death in Abbotsford, and the 2017 BC provincial elections. Her journalism careers spans more than 10 years with a decade in broadcast radio covering local news across British Columbia, including Prince George, Squamish, to Victoria and Metro Vancouver and the Fraser Valley.
A multiple RTDNA (The Radio Television Digital News Association) winner, Bathe was awarded the Jack Webster Fellowship in 2015 and has won several BCAB (British Columbia Association of Broadcasters) awards for her in-depth reporting on breaking news stories, such as Vancouver Port fire and Yaletown Science World Shootings. She believes wholeheartedly in getting the answers and accountability viewers want and need.
Bathe is a British Columbia Institute of Technology graduate. Prior to joining CBC in 2016, she was a reporter for News 1130.
Raised on a blueberry and raspberry farm in Abbotsford, Bathe hugely values the farming industry in the Fraser Valley and its importance to British Columbia. She has travelled to more than 20 countries around the world and loves to read, cook, and spend time with friends and family.
Mary Anne Bobinski, JD, LLM

Mary Anne Bobinski is Dean and Asa Griggs Candler Professor of Law at Emory University School of Law. Before joining Emory Law, Dean Bobinski was a professor at the University of British Columbia Allard School of Law, where she served as dean from 2003 to 2015. Previously she was the John and Rebecca Moores Professor of Law and director of the Health Law and Policy Institute at the University of Houston Law Center.
Bobinski's research and teaching interests include torts, health law, health care finance, bioethics, legal aspects of HIV infection, and reproductive health law issues. She is a co-author of Health Care Law & Ethics (Wolters Kluwer) and the co-author/co-editor of a two-volume book series on medical ethics. Bobinski has also published a number of law review articles and book chapters on health law topics.
She is a past president and board member of the American Society of Law, Medicine and Ethics and a past member of the Canadian Public Health Officer's Ethics Advisory Committee. She has served as a visiting scholar at the Petrie-Flom Center for Health Law Policy, Biotechnology, and Bioethics at Harvard Law School, the University of Sydney Law School, the Melbourne Law School and the Faculty of Law at Oxford University, where she also held a Plumer Visiting Research Fellowship at St. Anne's College. Bobinski recently completed a new edition of Health Care Law & Ethics (Wolters Kluwer) with her co-authors and is working on a research project focused on the contested nature of the physician-patient relationship, with a particular focus on legal responses to conflicting values or norms.
Dr. Philip Edgcumbe, BASc'11, MD'20, PhD'20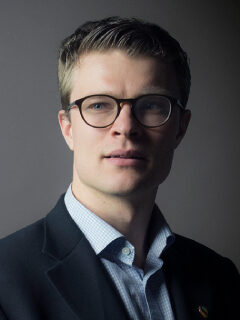 Dr. Philip Edgcumbe (BASc, MD, PhD) is a UBC radiology resident physician, a clinician-scientist, a biomedical engineer and entrepreneur. He is a Singularity University Canada faculty member and speaks internationally on the topics of disruptive technology and the future of healthcare. His massively transformative purpose is to create abundant access to healthcare and to practice and enable deep medicine.
In 2015, he invented, patented, and licensed an augmented reality surgical navigational tool. In 2017, he led the development of the Alzheimer's XPRIZE, a global crowdsourcing and research competition. In 2018-2019, he served as the Innovator-in-Residence for the Canadian Medical Association Innovation Lab. In 2020, he co-founded the Collective Open Source Medical Innovations for COVID-19 (COSMIC), a nonprofit organization. COSMIC includes over 100 engineers, physicians and changemakers that volunteered their time to design medical devices for treating COVID-19 patients.
Dr. Sarah Hedtrich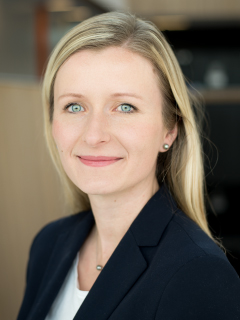 Dr. Hedtrich obtained her PhD in Pharmacology & Toxicology from the Freie Universität Berlin in Germany in 2009. During her postdoc, she moved to the Ludwig-Maximilians-University in Munich and Tufts University in Boston, USA. After returning to Berlin 2013, she headed a junior research group and was appointed an assistant professor in 2015. She relocated her lab to the University of British Columbia in 2019.
She co-authored over 70 peer-reviewed journal articles in high impact journals including the Journal of Controlled Release, Small, Nature Reviews Materials, and Theranostics. Her research focuses on inflammatory and genetic diseases of human epithelia, the development of novel therapeutic approaches and tissue engineering of complex, human-based organ models aiming for valid and predictive test systems for preclinical and fundamental research.
Dr. Anita Ho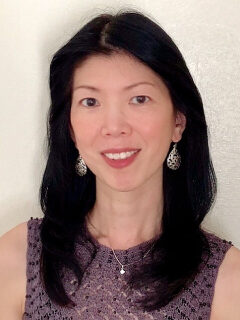 Anita Ho (PhD, MPH) is a bioethicist and health services researcher with a unique combined academic training and experience in philosophy, clinical/organizational ethics, public health, and business. (She is also a classically trained pianist, with a Masters degree in piano performance. Clearly, she is still trying to decide what she will do when she grows up!) Anita is currently an Associate Professor at the Centre for Applied Ethics at UBC and in the Bioethics Program at the University of California, San Francisco, and a Scientist at the Centre for Health Evaluation and Outcome Sciences (CHÉOS). She is also the Regional Director of Ethics (Northern California) for Providence St. Joseph Health. Between 2014 and 2017, Anita was the Director of Undergraduate Ethics Education at the Centre for Biomedical Ethics at the Yong Loo Lin School of Medicine at the National University of Singapore.
An international scholar and author of more than 70 publications, Anita's current research focuses on ethical dimensions of utilizing innovative and artificial intelligence technologies in health care, research and trial design ethics, supportive decision making, and end-of-life care decisions (supported by the Canadian Institutes of Health Research, BC SUPPORT Unit, and St. Paul's Foundation). She is particularly interested in systemic and social justice issues arising in health care. Her broader research areas include trust and decision making in clinical and research medicine, family-centered care, health-care resource allocation and disparity, organizational and system ethics in health care, cross-cultural and global health ethics, professional-patient relationship, ethics education for health professionals, disability and pain experiences, and various concepts of autonomy. She is currently completing a book manuscript on AI health monitoring ethics, to be published by Oxford University Press. Extending her research on AI health monitoring to the current COVID-19 pandemic, Anita is exploring as an Emerson Collective Fellow, the ethical dimensions of digital public health monitoring in the context of the surveillance culture and ongoing social unrest, a topic that she first presented as a plenary speaker at the 2020 World Congress of Bioethics/Feminist Approaches to Bioethics.