MEDTalks: Ensuring healthy aging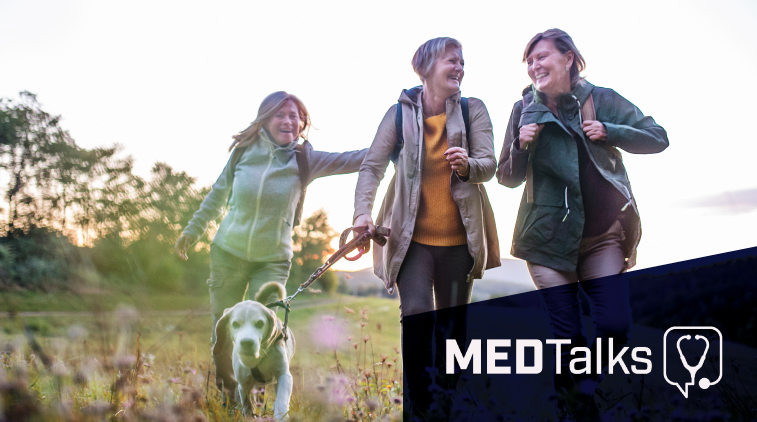 Aging inevitably affects us all, including our loved ones. So how can we ensure optimal health as we're getting on in years? Hear from five top UBC researchers and experts from the faculties of Applied Science, Arts, Dentistry, Medicine, and Pharmaceutical Sciences. All alumni and friends are invited to this hybrid event to learn about different approaches to increasing and promoting healthy aging.
This event is presented in partnership by alumni UBC and the UBC faculties of Applied Science, Arts, Dentistry, Medicine, and Pharmaceutical Sciences.
Moderator
Michelle Eliot, BA'98 — Host, CBC British Columbia's BC Today
Speakers
Dr. Annalijn Conklin — Assistant Professor, UBC Faculty of Pharmaceutical Sciences; Scientist, Centre for Health Evaluation and Outcome Sciences
Dr. Christiane Hoppmann (she/her) — Associate Dean, Research and Graduate Studies; Professor, Department of Psychology, UBC Faculty of Arts; Canada Research Chair in Health and Adult Development
Dr. Michael Kobor (he/him/his) — Edwin S.H. Leong UBC Chair in Healthy Aging, UBC President's Excellence Chair; Professor, UBC Department of Medical Genetics; Canada Research Chair in Social Epigenetics
Dr. Margaret P. Moss (she/her/hers) — Director, First Nations House of Learning; Professor, UBC School of Nursing
Shunhau To — Program Manager, UBC Geriatric Dentistry Program
Thursday, March 2, 2023
7:00-9:00pm PT (doors 6:30pm)

In Person
Theatre C300
UBC Robson Square
800 Robson Street
Vancouver, BC V6Z 3B7 – map
Tickets: $10 (light refreshments included)
Registration deadline: February 23, 2023 (or until event sells out)
Webcast
This event will also be webcast (free of charge). Register at the link below and you'll be sent the link in advance of the event.
REGISTER NOW
Questions? Please contact alumni.events@ubc.ca.
Speaker Biographies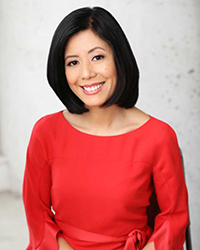 UBC alum Michelle Eliot is an award-winning journalist and the host of CBC British Columbia's weekday call-in show, BC Today, where she engages in conversation with listeners on the day's top stories and on issues important to British Columbians.
Eliot has hosted numerous CBC news specials, including election and provincial budget coverage on both local and network programs. She has also tapped into her Filipino heritage as part of CBC's Mabuhay B.C., an ongoing initiative to share stories from the province's Filipino community. Eliot has been recognized by the The Radio Television Digital News Association and the Jack Webster Foundation for stories that delved into the opioid crisis in B.C., the immigrant experience in Canada, and for coverage of the 2017 NDP-Green deal for a minority government in B.C.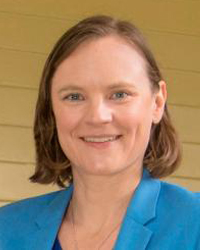 A former Canadian Institutes of Health Research (CIHR) Postdoctoral Fellow (2014) and Gates Cambridge Scholar (2011), Dr. Annalijn Conklin is an assistant professor at UBC and leads a program of social epidemiology and metabolic outcomes research (SEMOR) to support healthy aging and reduce heart health inequities in women in Canada. Using both quantitative and qualitative research methods, Conklin examines how broader social determinants, such as social ties or job loss, impact cardiovascular risk factors differentially for women and men.
Conklin's training spans philosophy and biology at the University of Toronto (2002), life sciences at the University of Edinburgh (2005), history and ethics of public health at Columbia University (2007), and social epidemiology at both Cambridge (2014) and UCLA (2016). Conklin worked as an analyst in health policy and evaluation at RAND Europe (2007-11) in Cambridge, U.K., and completed over two dozen projects for the European Commission, U.K. Department of Health, and other funders.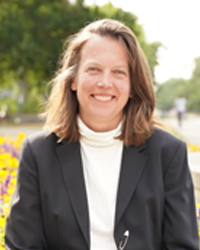 Dr. Christiane Hoppmann is a professor and Canada Research Chair in Psychology at the University of British Columbia, Vancouver, Canada, and Associate Dean, Research and Graduate Studies, in the Faculty of Arts. Her research examines when and for whom social relationships and goals promote or undermine health and wellbeing. Her work captures everyday processes using daily life assessments of subjective experiences ("time-sampling") in combination with stress markers and health behaviours. She seeks to better understand how everyday processes accumulate to shape longer term health outcomes across the adult lifespan and into old age. Her work has attracted several awards (e.g. Killam Faculty Research Prize, Michael Smith Scholar Award, American Psychological Association, Division 20, and Gerontological Society of America Early Career Awards). Dr. Hoppmann gratefully acknowledges funding from the Canadian Institutes of Health Research, the Vancouver Foundation, the Heart and Stroke Foundation of Canada, and the Social Sciences and Humanities Council of Canada.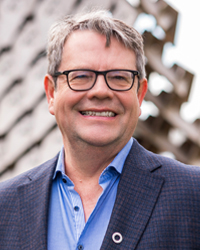 Dr. Michael Kobor is a professor in the Department of Medical Genetics at UBC and the Edwin S.H. Leong UBC Chair in Healthy Aging — a UBC President's Excellence Chair. He began his academic studies in his native Germany, before coming to Canada to complete his PhD in Medical Genetics under Dr. Jack Greenblatt at the University of Toronto. He then completed postdoctoral training as a Human Frontier Science Program Fellow with Dr. Jasper Rine at the University of California, Berkeley. Dr. Kobor has received many distinctions, including a Tier 1 Canada Research Chair in Social Epigenetics, the Sunny Hill B.C. Leadership Chair in Child Development, and an appointment as fellow of the Canadian Institute for Advanced Research (CIFAR) Child and Brain Development Program.
A champion for translational research, he previously served as the director for the "Healthy Starts" theme at B.C. Children's Hospital Research Institute. He also leads the UBC Social Exposome Research Cluster, an interdisciplinary effort spanning eight faculties that investigates the health effects of social and environmental factors and influences policies and interventions to reduce health disparities. Dr. Kobor is internationally recognized as a world-leader in the field of epigenetics and leads a program of research focused on illuminating the mechanisms by which environmental exposures and life experiences can "get under the skin" to persistently affect health and behaviour across lifespans.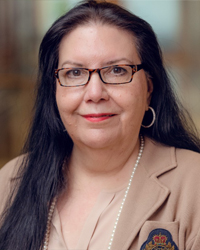 Dr. Margaret P. Moss is an enrolled member of the Mandan, Hidatsa, and Arikara Nation in North Dakota. She holds both nursing and juris doctorates. She has been a nurse for 33 years and an academic for 22 years across four universities. She is currently a professor in the Faculty of Applied Science, School of Nursing at UBC. She was recently Interim Associate Vice President, Equity and Inclusion at UBC (2022), and has now returned as director of the UBC First Nations House of Learning. Dr. Moss was elected to the American Academy of Nursing Board of Directors in 2021 and has been elected a member of the U.S. National Academy of Medicine (2022). She also sits on a board of the National Academies of Sciences, Engineering, and Medicine, and wrote an award-winning text, American Indian Health and Nursing (2015), followed by Health Equity and Nursing (2020). She co-led the development and launch of the UBC Indigenous Strategic Plan (2020) and was a consultant on the In Plain Sight Report: Addressing Anti-Indigenous Racism in Healthcare in B.C. (2020). Dr. Moss was named an inaugural member of Forbes' 50 over 50 2021: Impact list.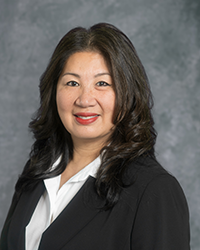 Shunhau To, a certified dental assistant, is the program manager of the UBC Geriatric Dentistry Program. Ms. To has been employed at the UBC Faculty of Dentistry since 1993. In 2002, Ms. To and Dr. Christopher Wyatt began developing procedures and protocols for delivering dental services and education for residents living in long-term care facilities.
The UBC Geriatric Dentistry Program has been delivering community dental services since 2002. Ms. To manages a specialized team of clinicians and administrative personnel to support dental services to frail older adults living in the community and long-term care across two health authorities. In addition to dental services, the program is also committed to education and research. The program mission and goal are to provide access to dental services, education, and research for the benefit of elderly adults at the Centre of Excellence in Geriatric Dentistry for UBC.
Ms. To has served on the British Columbia Dental Association's Seniors' Oral Health Secretariat and has organized many community events promoting the importance of seniors' oral health and the impact on overall health. In 2016, Ms. To received the B.C. Dental Association's Merit Award.