In the wake of the pandemic and the social reckoning of the last 18 months, there's a growing expectation for senior leaders to become more human-centered in their values, policies, and decision-making. On issues as varied as climate change, sustainability, social justice, and diversity and inclusion, we're seeing the progress that can be made when we have leaders who are more accountable, responsive, and willing to listen. What are the challenges with this approach, and how can we overcome the barriers that may arise?
Join us for UBC Dialogues where a panel of experts examine the values, ethics, and integrity required to demonstrate responsible leadership. Learn how you can contribute to this cultural shift, regardless of your position in an organization, or place in society.
Presented in partnership with the Faculty of Arts and UBC Sauder School of Business.
Moderator
Stephen Quinn – Host, CBC Radio One's The Early Edition
Panelists
Teara Fraser (she/her/hers) – Lead Executive, Iskwew Air
Grace Quan, BA'99, MBA'01 – President & CEO, Hydrogen in Motion Inc.
Daniel Skarlicki (he/him/his) – Professor, Edgar Kaiser Chair of Organizational Behavior, UBC Sauder School of Business, and Academic Lead of the Montalbano Center for Responsible Leadership Development
Jessica Tracy – Professor, Department of Psychology, UBC Faculty of Arts & UBC Sauder Distinguished Scholar

Thursday, December 9, 2021
12:30-2:00pm PST
Open to everyone. Registration is required.
Questions? Please contact alumni.events@ubc.ca.
Speaker Biographies
Stephen Quinn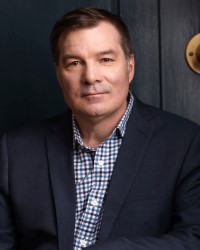 Stephen Quinn is host of CBC Radio One's popular morning show The Early Edition, a post he has often been quoted as saying is his "dream job." Every week day, listeners wake up and tune-in for their daily dose of breaking news, traffic, local stories, entertainment, and interviews.
Previously, Quinn was the long time host of afternoon radio show On The Coast, where he was known for featuring people from the community and covering the day's local news. He also connected with listeners on social media during shows, allowing citizens to participate in conversations in real-time, adding another dimension to live radio. He spent eight-years as CBC's civic affairs reporter. This position spearheaded his passion for municipal politics, as well as his unwavering interview style and skill in prompting answers from notable subjects while delving into important issues. Quinn has guest-hosted several CBC shows, news specials and a series on the media for network radio. He is also the creator and host of the very popular Quinn's Quiz on CBC Radio One.
A multiple RTNDA (The Radio Television Digital News Association) award winner, Quinn has covered a multitude of stories that affects British Columbians, in addition to interviewing prolific individuals. From live-reporting Abbotsford police officer John Davidson's memorial service, the 2011 Stanley Cup hockey riots, to interviewing novelist Roddy Doyle, and Lieutenant-General Roméo Antonius Dallaire about his battle with PTSD from Rwanda, Quinn is able to engage in and shine light on a variety of subjects. In 2017, he was also awarded a Jack Webster Award for best radio breaking news for his coverage of the NDP-Green deal for a minority government.
Quinn is a British Columbia Institute of Technology graduate. Even in journalism school, his goal was to work with the CBC. Prior to joining CBC in 2000, he was a reporter with CKNW.
When not in the host chair, Quinn can be found on the road in his motorcycle, with his kids, cooking in his kitchen, or exploring Metro Vancouver's burgeoning craft beer scene.
Teara Fraser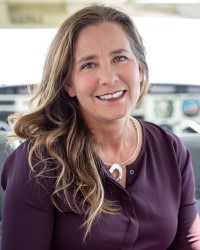 Becoming a pilot was transformational, truly giving this young Métis woman wings. Teara is the first Indigenous woman to launch an airline in Canada – Iskwew Air.
Iskwew Air is the bridge between traditional air service and the sustainable technology of the future. She believes that together in this innovative space we will rematriate, reimagine, and rebuild our air transportation system – centering equity, resilience, and sustainability. Teara serves as a BC Executive Committee member of CAAM, the Canadian Advanced Air Mobility consortium, where Iskwew Air is a proud founding member.
A deep commitment to leadership and safety inspired her to establish the Aviation Leadership Foundation in 2008. Teara proudly serves as a Board Director for the British Columbia Aviation Council (BCAC). She continues to offer her aviation expertise to aviation companies as a strategic advisor, regulatory advisor, safety expert, executive coach, incident/accident trauma coach, and leadership development designer.
Teara founded the not-for-profit Indigenous LIFT Collective where she launched Give them Wings (Indigenous Youth Taking Flight). Teara has been actively engaged in the British Columbia Aviation Council for over a decade and is a Board Director for Unmanned Systems Canada. She also serves on the Board of Directors for the Greater Vancouver Board of Trade.
Teara Fraser holds a Master of Arts in Leadership degree from Royal Roads University, and she is a Certified Executive Coach. The journey of learning now takes her back to Royal Roads as Associate Faculty in the Master of Arts in Leadership program and to Fielding University where she is studying in the Human Development Ph.D. program.
Teara has been named WXN Canada's Most Powerful Women: Top 100, Top 25 Women of Influence, YWCA Woman of Distinction, and one of 24 'real world heroes' in the DC Comics Wonder Woman anthology – Wonderful Women of the World. In 2021, she ranked 44 on Maclean's Power List.
Teara is a proud Métis bridge builder.
Grace Quan, BA'99, MBA'01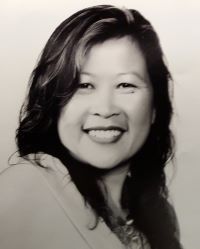 As President, CEO and co-founder of Hydrogen In Motion Inc (H2M), a Canadian SME focused on high density hydrogen storage, Grace Quan is well positioned to lead H2M in navigating the complicated world of Federal and Provincial politics and program funding requirements. Grace's skills and expertise in the private sector is invaluable in providing H2M strategic direction in the marketing, finance, human resource, and production domains. Grace Quan was recognized by 2018 BC Business magazine as one of the 50 Most Influential Women In STEM.
Grace has over 25 years of experience spanning a wealth of sectors including government – Federal Government of Canada, the Provincial Government (Minister's Office) of Alberta; Academia – University of British Columbia, and Management of a Flying School; Not-for-Profit / Research Funding Agency – Genome British Columbia; and private sector with various management positions.
Grace has a Masters in Business Administration from UBC with an Undergraduate degree in Political Science. Grace is on the Board of the Canadian Hydrogen Fuel Cell Association (CHFCA) and the Board of the Sustainable Energy Council (SEC UK).
Daniel Skarlicki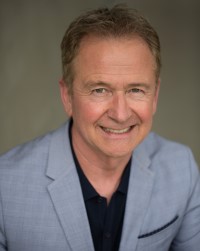 Daniel Skarlicki is the Edgar Kaiser Chair of Organizational Behaviour at the UBC Sauder School of Business. He is a Fellow of the American Psychological Association and the Society for Industrial and Organizational Psychology. He conducts research in the areas of leadership, organization justice, and mindfulness in the workplace and his papers have appeared in many of the top journals in these fields.
He has won numerous teaching and international research awards, and is a recipient of the 2020 UBC Killam Research Prize. He teaches the MBA Leadership Development at the UBC Sauder School of Business MBA. He also teaches for numerous local, national, and international organizations on the topic of leadership development. Daniel's work has served as a fundamental component of the ground-breaking Physician Leadership Program. He is the Academic Program Lead for Montalbano Center for Responsible Leadership Development. He serves on the advisory boards of the Dhillon Centre for Business Ethics and the Sauder Physician Leadership Program.
Jessica Tracy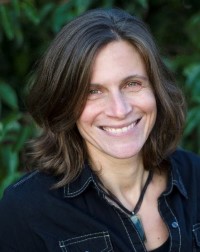 Jessica Tracy is a professor of psychology at the University of British Columbia, and a UBC Sauder School of Business Distinguished Scholar. She studies the evolutionary origins and social functions of emotions like pride, shame, and disgust. Her work also examines how humans evolved to attain social rank, and the social consequences of two distinct forms of leadership: dominance and prestige.
The author of Pride: The Secret of Success (2017, Mariner), Tracy has written for popular outlets such as USA Today, Aeon, and Scientific American Mind. Tracy's scholarly work been published in over 100 peer-reviewed journal articles and book chapters, and has been featured by media outlets including The New York Times, The Washington Post, The Atlantic, and ABC's "Good Morning America."
She is a Fellow of the Association for Psychological Science and the Society for Personality and Social Psychology, and received the 2010 Outstanding Early Career Award from the International Society for Self and Identity. Most recently, Tracy received the 2021 Career Trajectory Award from the Society for Experimental Social Psychology.