The ABCs of Reading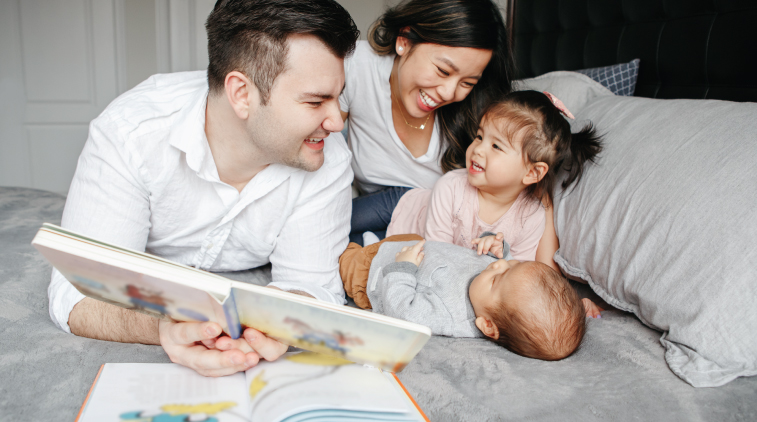 Reading books with your kids can be fun and educational — and an essential family experience. alumni UBC Hong Kong is partnering with Helen Mok (BA'08) from Nooks 'n' Books to share top tips on how to help your children develop reading skills and a genuine love for books. Sign up for this workshop to learn how to transform your reading sessions into enjoyable bonding time at home.
Saturday, August 27, 2022
Session 1:  2:00pm-2:45pm
Session 2:  3:00pm-3:45pm
Session 3:  4:00pm-4:45pm
Session 4:  5:00pm-5:45pm
3/F, Scribe Corner, 4 Shell Street
Fortress Hill, Hong Kong – map
Cost: HK$100 for alumni, HK$150 for friends
Payment: Payable to: alumni UBC Hong Kong, Shanghai Commercial Bank Checking Account 352-82-04737-9. Please include the name of the participants and event name on the deposit slip, and email it to confirm your place.
The RSVP deadline is Friday, August 19, 2022.
Open to everyone. Registration is required.
REGISTER NOW
Questions? Please contact alumni@apro.ubc.ca.
Additional considerations
This workshop is designed for families with children aged 3 to 10.
Kids are welcome but not mandatory to attend.
Every attendee will receive a voucher for a 30-minute one-on-one lesson at Nooks 'n' Books.
Four sessions are available to choose from. The maximum capacity per session is 15 people.
Speaker Biography
Helen Mok graduated from the University of British Columbia with a degree in English and obtained a Post-Graduate Diploma of Education in English from the University of Hong Kong. She has been teaching phonics and literacy for over 10 years, and she specializes in using phonics readers and children's books to teach vocabulary with blended learning, combining in-person and online interaction. She believes that building a strong vocabulary base from a young age is essential for success in school.