Think Like an Entrepreneur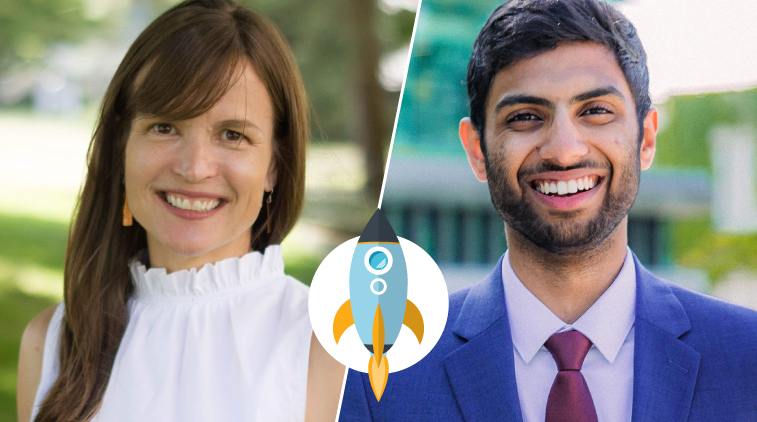 We all have entrepreneurial elements within us. But whether you're starting up a business, working at a corporation, or addressing issues in other capacities, using these skills in numerous situations can help us overcome challenges and learn from setbacks with an innovator's eye and a founder's grit.
Further exploring what was introduced by Activate your entrepreneurial mindset, this webinar will zero in on the specific skills and qualities that embody this innovative way of thinking. In this lively and interactive session, entrepreneurship@UBC practitioners Andrea Lloyd (MA) and Pranav Menon (BASc'19) will examine some of the eight skills of an entrepreneurial mindset, highlight practical techniques to develop these skills, and share how you can put them into practice in your ever-changing workplace, communities, and life.
entrepreneurship@UBC propels UBC innovations out into the world through venture creation, providing UBC students, researchers, faculty members, alumni and staff with the resources, networks, and funding they need to succeed.
Biographies
Andrea Lloyd is entrepreneurship@UBC's Associate Director, Engagement. As a member of the e@UBC team since 2015, she supports e@UBC collaborations and partnerships across campus. She also manages the e@UBC Mentor Network and internship program, which provide entrepreneurs with expert guidance and additional capacity to help accelerate their ventures. Prior to joining e@UBC, she led the genomics.entrepreneurship@UBC program, which assists genomics researchers in taking their discoveries beyond the lab. Andrea also has over 10 years of experience as an instructor and course designer with the Faculty of Management at Royal Roads University, where she specialized in global management, sustainability and business, and creative problem solving.
If there's one word to describe Pranav Menon, it would be an intrapreneur — someone who brings an entrepreneurial problem-solving mindset to various organizations. He previously used that approach to solve problems in the medical device industry, circular economy manufacturing, and higher education. For the last five years, Menon has been on a mission to help UBC founders bring their ideas to life. Currently, he does that in his role as a Venture Specialist at entrepreneurship@UBC (UBC's Incubator/Accelerator Program) where guides any UBC alumni, staff, faculty or students through the various steps of building a company and getting it to market.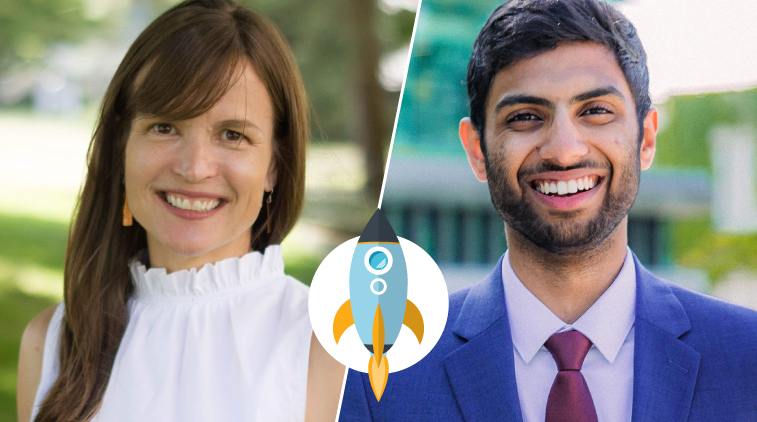 IN PARTNERSHIP WITH

THIS PROGRAM IS PRESENTED BY

WITH ADDITIONAL SUPPORT FROM