Chronic illness affects many Canadians, including eleven million Canadians that are living with diabetes or prediabetes. With the discovery of insulin 100 years ago, this new medication has saved lives. Now that we have reached this significant milestone, what is next? How have the 100 years of insulin changed diabetes research? What is the potential for future generations and their health? Join to hear how the four Faculties speak to the relationship between diabetes and oral health, new technologies, heart health, patient treatments, how a sense of purpose affects disease, and how they are working to move this chronic illness to one in the past.
In partnership with:




This event took place September 18, 2021.
Moderator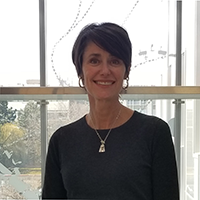 Adrienne Skinner – Director of Development at UBC's Okanagan campus
Adrienne Skinner is the Director of Development at UBC's Okanagan campus. Part of the major gift fundraising team, Adrienne's focus is building philanthropic support and partnerships for students, research and community engagement across an array of disciplines on the Okanagan campus. Adrienne was a broadcast journalist for 20 years before joining the fundraising team on the newly created UBC Okanagan campus in 2006.
Featured Speakers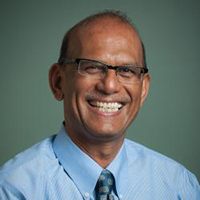 Dr. Brian Rodrigues – Professor, UBC Faculty of Pharmaceutical Sciences 
Dr. Brian Rodrigues is a professor in the Faculty of Pharmaceutical Sciences at UBC. He currently serves as a member of all of the major grant review panels including the Heart and Stroke Foundation of Canada, Diabetes Canada, and CIHR. Dr. Rodrigues came to Canada in 1983 and obtained a Masters and a PhD degree in pharmacology at UBC. Following completion of a postdoctoral fellowship at the University of Calgary, he was appointed as an Assistant Professor at UBC in 1993.
Throughout his career, Dr. Rodrigues has pursued his interest in diabetes and heart research with funding from the HSFBC&Y, CDA, Pfizer, and CIHR. His research findings have been published extensively. Dr. Rodrigues is actively involved in the training of graduate students.
Dr. Rodrigues is interested in examining the mechanism of how fat fuels are provided to the heart and how excess fats can lead to cardiac disease. Appreciating this mechanism should allow the identification of novel targets for therapeutic intervention to prevent heart failure during diabetes.
Dr. Rodrigues is the recipient of Award for Excellence in Pharmaceutical Teaching, Bristol-Myers Squibb and the Killiam Teaching Award.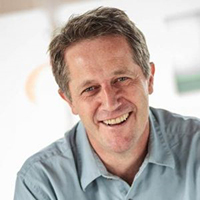 Dr. Bruce Verchere BSc'83, MSc'87, PhD'91 – UBC Professor, Faculty of Medicine, Departments of Surgery & Pathology & Laboratory Medicine, BC Children's Hospital Research Institute; Director, Centre for Molecular Medicine and Therapeutics; Irving K Barber Chair in Diabetes

Bruce is a Professor in the UBC Departments of Surgery and Pathology & Laboratory Medicine, head of the Canucks for Kids Fund Childhood Diabetes Laboratories at BC Children's Hospital, holds the Irving K Barber Chair in Diabetes Research, and is Director of the UBC Centre for Molecular Medicine & Therapeutics. His research aims to understand how pancreatic islet beta cells function and why they are lost or are dysfunctional in both type 1 and type 2 diabetes and following transplantation. He has made contributions to our understanding of islet inflammation, the biosynthesis of beta cell peptide hormones, and the pathophysiology of the beta cell peptide IAPP. He has chaired and served on multiple review panels for CIHR, JDRF, and NIH, as an associate editor of the journals Islets, Diabetologia, and Diabetes, and on advisory boards for CIHR and JDRF. His contributions to diabetes research and service have been recognized by the Diabetes Canada Young Scientist award (2006), a Queen Elizabeth II Diamond Jubilee Medal (2013), and the Geoffrey L Hammond Lectureship (2016). He was recipient of UBC Faculty of Medicine Awards for Excellence in Early Career Mentoring (2015) and Distinguished Achievement (2018).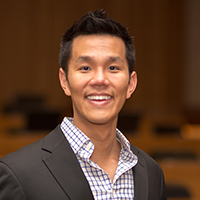 Dr. Eric Kim – Assistant Professor of Psychology, UBC Faculty of Arts
Dr. Eric Kim is an Assistant Professor of Psychology at the University of British Columbia. He received his Ph.D. in clinical psychology from the University of Michigan, and completed a postdoctoral fellowship in cardiovascular epidemiology at the Harvard T.H. Chan School of Public Health. His research focuses on older adults and aims to identify, understand, and intervene upon the individual and environmental determinants of psychological wellbeing that enhance healthy lifestyle behaviors and reduce the risk of age-related chronic conditions. He also investigates the mechanisms through which psychological wellbeing might influence our physical health. Around these topics, he has given invited lectures at Universities (e.g., Harvard University, University of Pennsylvania, MIT), policy organizations (National Academy of Sciences), corporations (UnitedHealth Care, IDEO, AARP, Samsung), and also been invited for international-level think-tank working groups (OECD, United Nations). He's been recognized with several recognitions for this work including: Forbes 30 Under 30 in Healthcare, an Association for Psychological Science Rising Star Award, American Psychological Association Early Career Achievement Award, Michael Smith Foundation for Health – Research Scholar, and NIH/NIA Pathway to Independence Award (K99/R00). He enjoys spending time at the intersection of several disciplines and has published in a range of journals including: PNAS, JAMA Psychiatry, Circulation, Stroke, the American Journal of Epidemiology, and Milbank Quarterly.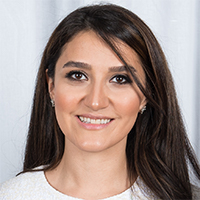 Dr. Rana Tarzemany – Assistant Professor of Teaching and Director of the Graduate Periodontics Program, UBC Faculty of Dentistry
Dr. Rana Tarzemany received her dental degree (D.D.S.) from Azad Tehran Dental School, and completed her graduate studies in the field of combined PhD and Diploma in Periodontics at the University of British Columbia (UBC). She is a certified periodontist, a Fellow of Royal College of Dentists of Canada FRCD(C), and a Diplomate of the American Board of Periodontology and Dental Implant Surgery (DABP). Currently, she serves as an Assistant Professor of Teaching and Director of the Graduate Periodontics Program at UBC Faculty of Dentistry. She also practices as an associate periodontist in Vancouver.
In her research, which centers around the molecular mechanisms of wound healing and scar formation, she has received outstanding recognition and academic achievements. In 2015, she was the winner of the highly prestigious international Volpe Competition that recognizes the best periodontal research from the United States, Canada, Mexico, and Puerto Rico. She was the first Canadian to win this competition.
Rana was the recipient of numerous prestigious national and international awards including Joseph Tonzetich Fellowship (2012, 2013 and 2014), B.W. Leung Award (2015), Dr. Donald M. Brunette Award (2016) for academic excellence within UBC Faculty of Dentistry, and the Osteology Education Grant for participation in the Osteology Research Academy, Harvard School of Dental Medicine (2016). She was the winner of the poster presentation competition in the UBC Faculty of Dentistry in four different occasions (2012, 2013, 2016, and 2017). She has also received CIHR Institute Community Support Travel Award (2013), the Canadian Student Health Research Forum Award (2013), Canadian Dental Specialties Association Travel Award (2016), and selected as top 10 finalists to receive the Travel Award to attend the University of North Carolina Perio 2017 Expo. In addition, she was nominated by UBC Graduate Studies, as one of the top 5% of doctoral students, to participate in the CIHR Research Poster Presentation event in Winnipeg (2014) and Edmonton (2015). Rana has authored several publications in peer-reviewed journals, and presented her research findings in various conferences within Canada and internationally. She was recently acknowledged at the 13th Annual President's Student Leader Recognition Event by UBC President Prof. Santa Ono (2017).