Get to know our alumni UBC Calgary volunteers
Aditya Chaudhuri, BASc'17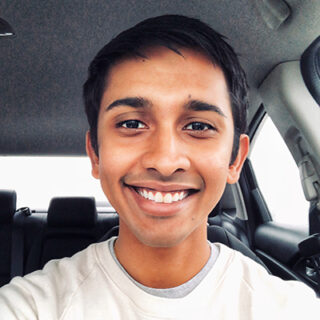 Aditya Chaudhuri, also known as Adi, is a budding musician, an absolute animal lover, and a very proud UBC engineer. As a consultant in the technology industry, Adi is passionate about contributing towards the development and implementation of technologies and processes that will create a sustainable, efficient, and robust future. Caring deeply about issues like poverty, inequality, and climate change, nothing excites him more than galvanizing young people over the same topics, because to him, this means that tomorrow's leaders are already taking their first steps. Adi continues to work extensively with Engineers Without Borders promoting gender equity, poverty alleviation, Canada's foreign policy, the SDGs, and was even recognized as an Alberta Top 30 Under 30 for his work. Additionally, he is deeply involved with a number of non-profit, community-oriented, and academic organizations, including UBC and alumni UBC. When not at his desk, he can be found volunteering his time at a local animal shelter, enjoying the majestic Canadian Rockies, or immersed in practicing Hindustani classical music.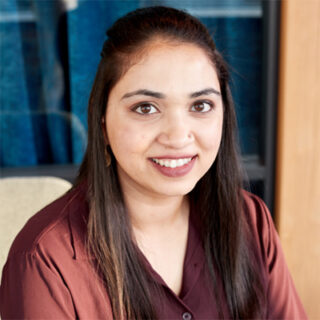 Snigdha Pandit graduated from UBC in 2016 with a degree in Business. She had the privilege of attending both the Kelowna and Vancouver campuses and embraced the experiences of being a student. She now lives in Calgary, working in the operations and supply chain sector, and loves what she does. Outside of work, she enjoys hiking in the mountains, exploring cozy coffee shops and restaurants, and volunteering. She especially enjoys traveling and is always looking for travel suggestions. Attending past UBC alumni events, she's made several great connections and now wants to be part of a team that delivers a variety of amazing events while fostering local and global connections. She'd love to hear from you if you have event ideas, questions about living in Calgary or simply want to make a new connection.
Do you live in Calgary and want to expand your UBC network? Or do you have plans to move to Calgary, and want to get the lay of the land before you arrive? The COVID-19 pandemic has made it more difficult to make connections, but we've got you covered!
Reach out to the alumni UBC Calgary ambassadors below to hear more about what it's like to live in Calgary, and what alumni UBC is up to these days. They're also happy to meet up via Zoom if you'd like to make a local connection with someone who understands what you mean when you talk about the Thunderbirds or the Heat. They're looking forward to hearing from you!