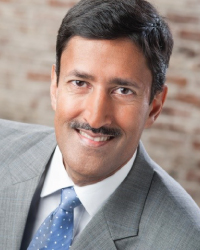 Shom Sen is a corporate director and a company advisor. He has served in senior strategy, marketing and business development roles in the United States and Asia in leading Fortune 500 companies such as Kraft Foods, H. J. Heinz, Sara Lee, Mondelez and Royal Dutch Shell. He has led both organic growth initiatives as well as successful joint ventures, strategic alliances and M&A deals including being a core team member on a global multi-billion dollar acquisition.
After returning to Canada, Shom served as the Assistant Deputy Minister of International Trade in British Columbia before being selected as the first recipient of the Jack Wadsworth Fellowship by Asia Society (New York). Most recently, he was the President and CEO of BCAA, a large non-profit organization with insurance, car share and road assist services. Shom was recognized as a Glassdoor Top CEO in Canada in 2018.
In terms of board experience, Shom has served on the boards of BCAA, Preventable, the Campaign Cabinet of the United Way (Lower Mainland) and the Presidents Group, which aims to increase employment opportunities for people with disabilities.
Shom is a graduate of the University of British Columbia and Harvard Business School. He received his ICD.D. designation from the Institute of Corporate Directors.