As a dynamic group of engaged and informed alumni, the alumni UBC Advisory Council provides advice and counsel to the alumni UBC Board and the Associate Vice-President/Executive Director, alumni UBC. The Council is also available as a unique group for consultation by university leaders on key UBC developments and opportunities. Council members:
Advise on emerging strategies for engaging UBC alumni
Participate in active dialogues around university issues and opportunities
Communicate to, and share feedback from, their alumni constituencies and peer groups
Bring leadership and expertise to committees and special work teams of the Board as requested
Serve as passionate ambassadors and advocates for UBC and alumni UBC
Co-Chairs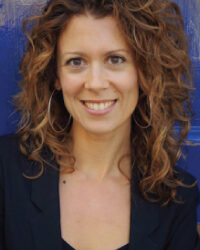 Tara Cookson is Assistant Professor and Tier 2 Canada Research Chair in Gender, Development, and Global Public Policy at the School of Public Policy and Global Affairs (SPPGA) at UBC and is also an Associate Member of UBC's Geography Department. She uses ethnographic and quantitative methods to study how power operates in development policy, with a focus on gender data, social protection, and care work. Her approach to public scholarship integrates academic research, practice-oriented publications, and direct engagement with international policy processes.
Dr. Cookson co-founded Ladysmith, a feminist research collective that connects academic scholarship to practitioner problem solving by helping international organizations collect, analyze and take action on gender data. She has collaborated with global development institutions such as UN Women, the International Labour Organization, UNICEF, Global Affairs Canada, USAID, Action Against Hunger, and the OECD-DAC Governance Network.
Tara holds a PhD from the University of Cambridge, where she was a Gates Cambridge Scholar, an MA in Women and Gender Studies from the University of Toronto, and a BA in International Relations and Spanish from UBC's Okanagan Campus ('09).  In 2017, Tara was thrilled to have the opportunity to return to UBC as a SSHRC Postdoctoral Research Fellow in Geography at the Vancouver campus. In 2014, she received the Bill Gates Sr Prize for founding a leadership program for early career researchers at the University of Cambridge, called Learning for Purpose. She previously served as a proud board member of the Women's Resource Centre in her hometown of Kelowna.
Fred Withers, BCom'77, FCPA, FCA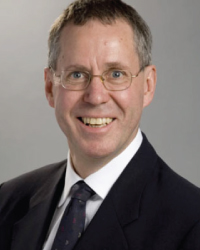 Fred is a retired partner of Ernst & Young Canada, having retired in 2014 after 37 years with the Firm.His various roles prior to retirement were as Chief Development Officer for Canada (2011 to 2014), Managing Partner Western Canada (2005 to 2011), Managing Partner British Columbia (2001 to 2005) and Program Director for the Ernst & Young Pacific Region Entrepreneur of the Year Program (2001 to 2010).
Fred has been active at the University as a member of the Sauder School of Business Faculty Advisory Board (2004 to 2014) and served as Vice Chair of the Board from 2007 to 2014. He chaired the Opening Worlds Campaign, a campaign for the major redevelopment of the business school facilities.
Fred is a member of the Thunderbird Big Block Club (rowing) and represented Canada at the 1977 Rowing World Championships and the 1979 Pan American Games (silver medal).
In the community, Fred serves as Vice-Chair of the Vancouver Symphony Foundation and is a board member of Junior Achievement of British Columbia and the Royal Columbian Hospital Foundation. He is a past chair of the Vancouver Symphony Society, the British Columbia Sports Hall of Fame & Museum, and Boys' & Girls' Clubs of Greater Vancouver, and a past vice chair of the Vancouver Board of Trade. Fred is married to Dr. Kathy Jones (BSc'80) and together they are the proud parents of 4 daughters.
Vice-Chair
Arthur Tsai, BSc (For Sci)'95, MSc'12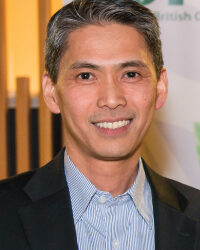 Arthur Tsai is the Market Intelligence Head at Paper Excellence based in Richmond, British Columbia. He is responsible for marketing analytics and intelligence for the global pulp and paper markets. Specifically, he analyses market dynamics and emerging global trends to facilitate the organization's mid and long-term growth strategies. Key focus areas include global competitive analysis, commodity price forecast, and cost benchmarking. Arthur has over 30 years of experience in the BC forest products industry and graduated from UBC Faculty of Forestry with BSF'95 and MSc'12.
---
Members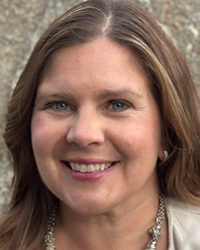 Jacquie was a 1994 recipient of a UBC Dean of Science Scholarship Award and graduated from UBC with a degree in Computer Science (Co-op Program) in 1999.
Jacquie grew as a software professional in startups in Vancouver, making a move in 2010 to the Okanagan to join The Walt Disney Company. As a Director, Technology Jacquie was responsible for a variety of technology initiatives across Disney Games, Streaming, Parks, and Consumer Product projects for licensing and shopdisney.com. She currently is a Principal Consultant specializing in eCommerce acceleration.
Jacquie is an active member of the OKGN WMAN – a women's mentoring and angel investing group with a goal to build an empowered community of female entrepreneurs and investors. Jacquie has been a mentor for UBCO's Women in Science & Engineering (WiSE) and an active volunteer with the UBC Alumni Association.
Jacquie is also a retired competitive curler, having represented BC at the Scotties Tournament of Hearts Canadian Women's Curling Championships four times, and a participant at the 2009 Olympic Canadian Curling Trials. Jacquie was profiled in the UBC Science article "From Curling to Coding".
Amal Alhuwayshil, BMgmt'19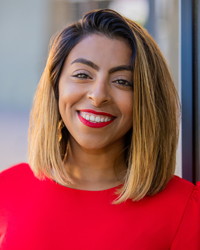 Amal is CEO and Founder of I'm All Courage, a space for women and non-binary leaders to thrive past sexual trauma, connect to their bodies, and reach their highest potential. She uniquely combines the teachings of neuroscience, modern psychology with the ancient wisdom of Tantra to create an integrated healing experience for her clients.
Amal is a TEDx speaker, seen on Oprah Daily, and featured on Nasdaq as a Woman Leader to Watch. She is often invited to speak at International Women's Day events and other events centring diversity and inclusion.
Holds a BMgt'19 from UBC Okanagan, and a 650+ hours Somatic Coaching Certification from The Tantric Institute of Integrated Sexuality. During her time at UBC Okanagan, she was the VP External Affairs, the first female President of UBCO Students' Union, and the Campaign Coordinator for the BC Federation of Students. Through those roles, she was working with both the Provincial and Federal Governments on behalf of BC post-secondary students advocating for post-secondary education affordability and accessibility.
On any given day, you can find Amal editing her memoir, working title From Burka To Bikini, procrastinating by reading other memoirs, dancing, making Saudi food, and most likely going on hikes or long walks in the forest.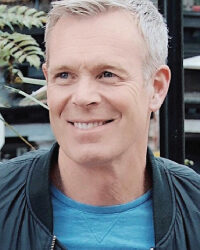 Warren graduated from UBC in 1989 (BA – Political Science) and was a member on the Men's Varsity Rowing Team throughout his time at UBC.
After graduating from UBC, Warren went on to earn his Chartered Accountant designation with Ernst and Young in Vancouver. His career has spanned a number of industries and he has served as CFO of Sierra Systems Group, TimberWest and at Aritzia. He then went on to serve as CEO of Hold It All Inc., the holding company of Chip Wilson (founder of Lululemon). Warren currently serves as the President & CEO of Augusta Capital Corporation.
Warren has completed executive education at Harvard University and recently obtained the ICD.D designation for Corporate Board Governance at the University of Toronto Rotman School of Management.
Warren serves on the Board of the Boys and Girls Clubs Foundation of South Coast BC, the Board of the BC Parks Foundation (Chair of the Finance Committee) and is a member of the UBC "Gold of Life" Committee supporting rowing at the University of British Columbia. He also serves as a mentor/coach with the Forum for Women Entrepreneurs.
Previously, Warren served for six years as Vice-Chair of the Board of the BC Woman's Health Foundation and served for seven years on the Cabinet of the United Way (serving as Cabinet Co-Chair in 2011/12).
Warren is a member of the Lotus Cycling Team based in Vancouver.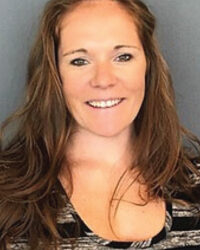 Haleigh Callison is a member of the Hwlitsum First Nation and a lumber trader with Olympic Industries, working on the Cedar team in the manufacturing division. Haleigh grew up with her three older brothers in Smithers, BC, and completed her Human Kinetics Degree while playing Varsity Ice Hockey for the UBC Thunderbirds. Prior to making the career change into lumber and forestry, Haleigh was the GM and a Strength & Conditioning Coach for 14 years at Twist Conditioning in North Vancouver.
Following graduation, Haleigh was fortunate to continue her hockey career playing professionally around the globe. Having stepped on the ice in more than 15 countries, she considers herself very fortunate to have been able to see the world while playing the sport she loves. Her life motto is to "make a positive impact on people's lives every chance she gets" which is evidenced with her ongoing work with the Canucks for Kids Foundation, her community involvement, and serving as a Board Member for BC Hockey.
Haleigh is currently pursuing an Executive MBA (EMBA) through Queens and Cornell with expected graduation date of spring of 2023.
Outside of work and studying, Haleigh enjoys spending time with her nephews or playing every sport under the sun.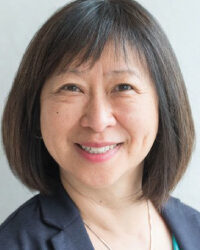 Nancy Cho graduated from UBC with a Bachelor of Science in Rehabilitation (BSR'82), educated as both a physiotherapist and occupational therapist, and an MBA'94.
At Vancouver Coastal Health, Nancy was the Regional Practice Lead, Physical Therapy providing professional practice leadership to 400 physiotherapists and rehabilitation assistants. Along with her team she ensured safe, competent physiotherapy services by developing best clinical practices across the continuum of care. She retired from this position in June 2020 and now works casually on the frontline.
Since 1994, Nancy has been a UBC Clinical Associate Professor in the Department of Physical Therapy, Faculty of Medicine. Nancy has been an active alumnus assisting with several fundraising projects, including establishing the Rehab Alumni bursary in 1982, that has since dispersed over $ 92,000, fundraising for other scholarships, bursary funds, and the Friedman Building renovation project. She was a recipient of a UBC 75th Anniversary award, 20 year Long Service Honour in 2018, and a UBC Alumni Builder Award in 2018-19.
Other professional activities include Chair of the BC Physiotherapy Leadership Council Chair (7 yrs), and Chair of the Canadian Physiotherapy Written Test Construction and was recognized by the Canadian Association of Physiotherapy Regulators with an Award of Distinction in 2017 after 25 years of service. The Canadian Physiotherapy Association recognized her in 2014 with an Excellence in Leadership award. Provincially she was recognized in 2009 with the BC Leadership award and in 2017 for the Professional Contribution award.
ASSOCIATE VICE-PRESIDENT / EXECUTIVE DIRECTOR, ALUMNI UBC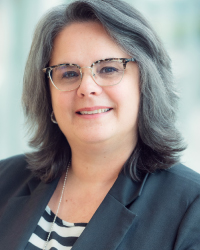 Natalie Cook Zywicki is a member of the University of British Columbia's development and alumni engagement leadership team. As the Executive Director/AVP for alumni UBC, Natalie plays a key role in leading efforts towards establishing a strong, sustainable and growing culture of alumni engagement at UBC and building a robust, strategic partnership between the alumni association and the university.
Natalie served as the Associate Executive Director at alumni UBC during UBC's highly successful start an evolution alumni engagement and fundraising campaign, which concluded in September 2015. This dual-goal campaign was unique in Canada and exceeded expectations by raising $1.624 billion and engaging 130,005 alumni (more than doubling the annual rate of engagement since its launch).
In 2009, Natalie was appointed the Director of University Partnerships at alumni UBC and was tasked with the unique challenge of establishing a cohesive campus-wide alumni engagement program. Today, as the result of Natalie's leadership, UBC has a highly effective cross-campus alumni engagement program that works collaboratively.
Over the past 30 years, Natalie has enjoyed successful careers in student recruitment, alumni engagement and fundraising in the post-secondary sector. Prior to joining UBC, Natalie launched her career in student recruitment at Brock University and then served six years at McMaster University successfully leading the DeGroote School of Business alumni and development program. In 2004, Natalie joined UBC as the Manager of Development and went on to lead the Faculty of Medicine's alumni and development program, as well as the annual giving program.
Natalie, holds a BA and an MBA and has presented at several Canadian Council for the Advancement of Education (CCAE) national conferences and is currently serving on the CCAE National Board.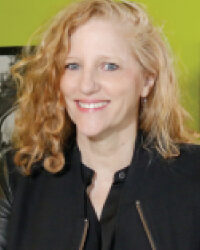 Jennifer is a board member and significant shareholder of Jones Soda Co., a craft beverage company founded in Vancouver BC, now headquartered in Seattle, WA, as well as an investor and advisor in multiple other consumer or retail companies.
Jennifer's background included banking, investment banking and venture capital prior to joining full time with a portfolio company, Jones Soda Co.  In 1994 Jennifer joined Jones Soda Co. as a board member and then joined the company full time in 1995 to launch the company's flagship brand, Jones Soda. From 1995 to the end of 2005, Jennifer played a key role in the launch and building of the Jones Soda brand and company, acting as CFO, COO and a board member. She ultimately returned to the Company as CEO in 2012 until 2020 to turn the company around, invest in the company and build its portfolio of beverages.
Jennifer and Jones Soda Co. have created an Advisory Board for the company, which includes a selection of students from multiple universities, including those from the UBC Sauder School of Business, all who get the opportunity to participate in brand advisory meetings.
Jennifer received her BCom (Finance) from UBC in 1986 and completed an MBA (International Business) from McGill University in 1990. Jennifer is also a Chartered Financial Analyst. Jennifer has lived and/or worked in Edmonton, Toronto, Montreal, Vancouver, Paris, Rome, San Francisco and Seattle.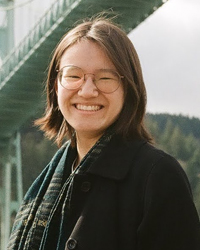 Esmé is a fourth-year student at UBC Vancouver studying in the English Honours Literature and Language program with an interdisciplinary minor in Environment & Society. She is serving as the 2023/24 President of the Alma Mater Society (the student union of UBC Vancouver), acting as the spokesperson and coordinator for the AMS's various projects and departments to deepen the AMS's mission to improve the quality of the academic, social, and personal lives of UBC Vancouver students. Esmé's former roles at the UBC Climate Hub, UBC Sprouts, and Climate Justice UBC have all involved connecting people coming from various points in their educational journeys to unique educational opportunities and each other, and she is dedicated to continuing facilitating these types of connections as President of the AMS.
Cade Desjarlais, President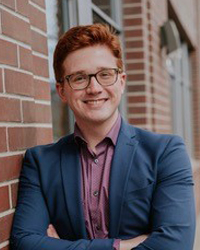 Cade Desjarlais is a current undergraduate student at the UBC Okanagan campus, entering his 4th year of his Political Science degree. Cade has been involved in the Okanagan community for nearly 10 years, working in mental health advocacy, federal politics, and community leadership. He is the current President of the Students' Union Okanagan of UBC (SUO of UBC) and is excited to serve after two years of experience at the union in various director and executive roles.
This past year, the SUO has successfully lobbied to municipal, provincial, and federal governments alike to improve public transit, tackle the affordability crisis, and support students with resources for food insecurity. Cade's main focus has been advocating for his fellow peers on campus and is driven to leave his campus and community better than when he first arrived.
Mosope D. Fagbongbe, PhD'10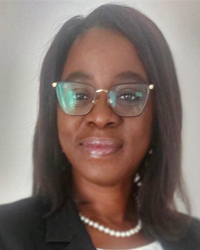 Mosope is an Associate Counsel at Bekkering York Barristers (BYB) LLP. She obtained her Bachelor of Arts in History from Lagos State University, then completed a Bachelor of Laws (LLB) at the University of Lagos, graduating with Honours. After Mosope was called to the Nigerian Bar in 1998, she initially worked as a litigator for a law firm in Lagos then served as a research fellow and lecturer at the Nigerian Institute of Advanced Legal Studies. Within a year of holding the position, she completed her Master of Laws (LLM) at the University of Lagos, Nigeria. Her position at the legal institute involved teaching constitutional law, legislative drafting, human rights, and facilitating legal education programs for Nigerian legal professionals.
In 2004, she moved to Canada to attend the University of Manitoba and received another Master of Laws (LLM) program as a precursor to studying for a doctoral degree. In 2010, she received her doctorate from UBC. Along the way, she obtained several scholarships and awards for academic excellence includingthe Charles Bourne Graduate Scholarship in Law (academic excellence in International Law) from the University of Manitoba and the Law Foundation Fellowship (academic excellence) from UBC.
Upon earning her PhD, Mosope returned to Nigeria as a research fellow and lecturer at the Nigerian Institute of Advanced Legal Studies. In 2013, she returned to Canada and joined the UBC Faculty of Law as a sessional lecturer.
She successfully challenged the Certificate of Qualification from the Federation of Law Societies of Canada and completed her articling year at a national law firm and at the law department of a major oil and gas company in Calgary, Alberta. She is a member of the Alberta Bar and the Law Society of British Columbia.
Over the years, Mosope has consistently made strong contributions to her community in a variety of different ways. These have included acting as a member of the organizing committee for a graduate law student conference at UBC, pro bono legal work, providing leadership for a seniors' residential care organisation, organizing community events through the Burnaby Neighbourhood house grant program, volunteering with West Coast LEAF, Battered Women Support Services, and Food for Families program at City Reach Care Society.
Prior to joining BYB LLP, Mosope practised in areas including Civil Law, Family Law and various administrative tribunals. Her current practice is focused on insurance defence, immigration, employment and family law.
In her spare time, Mosope enjoys hiking, walking, spending time with family, traveling and learning about different places and cultures. She has been happily married to Ope for over 29 years and they are parents of two adult children.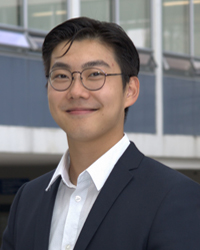 Andrew is passionate about community engagement and student support. His commitment to these values has been evident over the past three years, where he has played a role in advancing student initiatives within the Faculty of Science. Andrew has demonstrated his commitment through his roles as Associate Vice-President Academic & Internal and more recently as Vice President Internal for the Science Undergraduate Society (SUS). With the opportunity to serve as the Vice President Internal for SAC, he is thrilled to expand his advocacy efforts and make an even greater impact for students across campus. Beyond his academic pursuits, Andrew occupies his time as a Research Assistant at UBC Biofoundry and a Project Manager at UBC Multifaceted Innovations in Neurotechnology. Andrew's diverse experiences have helped him develop a unique skill set that he is eager to apply to foster greater connections between past and present members of the UBC community. Joining the SAC team is a privilege for Andrew, and he looks forward to leveraging his past experiences to continue to advocate for the student body and build a more inclusive and engaged campus community.
Derek Fung, BA'99, BA'00, Dip (Ed)'00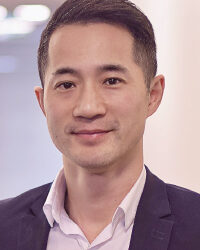 Derek is an IT Consultant in the healthcare industry currently focused on improving patient care through the modernization and enhancement of clinical systems and technology within hospitals and care centres across British Columbia. In previous roles, Derek has held senior positions with various organizations including Electronic Arts, UBC and TELUS. With a deep passion for teaching, Derek taught telecommunications and computer networking for many years as an instructor at BCIT.
Derek completed an MBA at Queen's University and an MBA at Cornell University. Additionally, Derek is a proud alumnus from UBC's Faculty of Education and the Faculty of Arts and has attained a designation as a Project Management Professional and is a Cisco Certified Network Professional.
As a member on the UBC Alumni's Advisory council, Derek believes that a positive and impactful experience in university will invariably transform a student's personal outlook and professional life for decades ahead. By serving as an ambassador for UBC and alumni UBC, Derek strives to advocate for initiatives and strategies that will broaden and enhance both student and alumni experience to be a rewarding one.
FACULTY OF APPLIED SCIENCE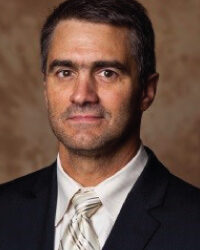 Ross Gilmour has over 37 years of experience primarily working on major design-build infrastructure projects in the construction industry across Canada and the US.
Ross is currently the Principle of Gilmour Infrastructure Consulting (GIC) in Vancouver, where he provides value engineering, constructability reviews, shadow bids / affordability estimates, critical path scheduling, risk assessments and other services for both public and private clients on major design-build (DB) and P3 infrastructure projects and pursuits across western Canada and USA.
Ross attended the University of Washington in Seattle and subsequently UBC in Vancouver where he received a BASc in Civil Engineering. During his time at both UBC and UW, Ross participated as a member of their varsity rowing teams, competing across Canada, the US and Europe. He is a professional engineer registered in the provinces of BC, Alberta, PEI, Washington and Hawaii.
Ross previously worked for Peter Kiewit Sons for 14 years as a VP and Area Manager, and prior to that for SCI / Strait Crossing for 20 years. During these periods, he held senior management roles on the pursuit and/or delivery some of the largest and most technically diverse design-build infrastructure projects in North America, including the Ottawa LRT Project, Confederation Line; Pitt River Bridge & Mary Hill Interchange Project, (DB), Vancouver; Millennium Line SkyTrain Guideway Project (DB); H-3 Windward Viaduct Project in Oahu, HI (DB); Seattle Sound Transit LRT Tunnel Project (DBB); Calgary 1988 Winter Olympic Speed Skating Oval (DBB); and Vancouver SkyTrain Expo Line (DBB).
Alex Goodhew, BA'13, BEd'14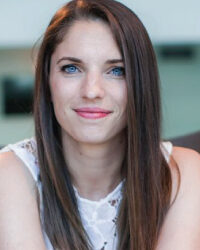 Alex (she/her) is thankful to be able to live, work and play on the traditional, unceded territory of the Syilx Okanagan peoples. Alex is a UBC alumna from the Bachelor of Arts and Bachelor of Education departments. She also had the opportunity to work at the Okanagan Campus as a Manager for Student Housing. Alex resides in Kelowna with her partner (who she met while attending the University of British Columbia, Vancouver Campus) and her two pups. She works as the Community Manager at Accelerate Okanagan, a technology accelerator that supports tech enabled businesses through mentorship, connections and community building. She loves skiing, playing outside, being creative, learning new things, and exploring all that the beautiful province has to offer.
Chris Gorczynski, BA'12, MM'13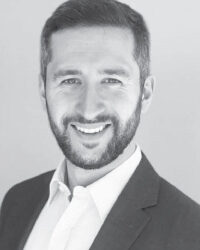 Chris Gorczynski is the Manager of Student Services for UBC's Department of Civil Engineering and Director of Business Development at Vizable Insights, a data visualization consultancy specializing in Tableau. Holding two degrees from UBC, a BA in Psychology and Master of Management from the UBC Sauder School of Business, and primarily working on campus since graduating, Chris has been an active member of the UBC community for over 10 years.
Chris has served on numerous boards over the years and currently co-chairs the Master of Management Alumni Association, which he also founded and chaired from 2013 to 2015. He brings to the alumni UBC Advisory Council his passion for relationship-building and drive to empower people to do good in their community.
SAUDER SCHOOL OF BUSINESS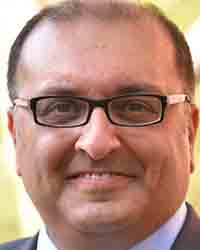 Mr. Haji is a strategic, agile, high impact leader with experience in building a US $500 million health care and higher education enterprise in complex settings and challenging economic environments. He works collaboratively with people from different corporate and national cultures and has conducted business in 27 countries and raised US $1.5 billion in funding.
Mr. Haji leads Intercontinental Capital Corporation, a family office that invests in real estate and public and private companies. He was previously the Vice President, Finance & Chief Financial Officer of The Aga Khan University and Hospitals (AKU) where he led a global team and has a well-earned reputation for developing extraordinary leaders.
He established AKU's Real Estate Unit, purchased over 4,000 acres of land and helped oversee the construction of 18 new buildings in multiple countries. Working with consultants, Mr. Haji led the effort to measure the impact on the carbon footprint of AKU's operations to develop strategies to reduce the carbon footprint within the institution and with suppliers. Mr. Haji also led and oversaw the first of their kind Economic Impact Studies of AKU in Pakistan and the French Medical Institute for Mothers and Children in Afghanistan.
Mr. Haji is a leader on diversity, equity and inclusion issues and has extensive experience sitting on boards and serving as board chair.
Mr. Haji has been invited to speak by the African Development Bank, Agence Française de Développement, International Finance Corporation, International Hospital Federation, Overseas Development Institute, the World Bank, and the World Health Organization. He also taught about health services and financial management.
Earlier in Mr. Haji's career, he was a Vice President at Deloitte & Touche, Corporate Finance, Chief Financial Officer and Corporate Secretary at a NASDAQ listed company and started his career at KPMG.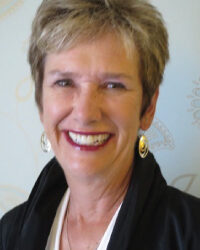 Judy Halbert has extensive experience in K-12 education. She has served as a teacher, principal, district leader and policy advisor with the Ministry of Education.
She is a co-founder of the British Columbia Networks of Inquiry and Innovation and the Aboriginal Enhancement Schools Network (www.noii.ca) and recently served as a Canadian representative to the OECD international research program on Innovative Learning Environments. In 2015, she was honoured as one of the 100 notable graduates of the UBC Faculty of Education. She is part of the development and instructional team in the Transformative Educational Leadership Program at UBC.
With Linda Kaser, Judy co-authored Spirals of Inquiry for Equity and Quality (2013), Leadership Mindsets: Innovation and Learning in the Transformation of Schools (2009) and The Spiral Playbook (2017).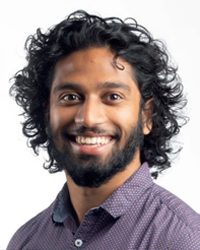 Romil came to Canada as an international student from Myanmar, but was born in India. He graduated from UBC Okanagan in 2020 with a Bachelor of Arts, majoring in Economics. During his time at UBC Okanagan, he served terms as President and Vice-President of Finance and Administration at the UBC Students' Union Okanagan. Additionally, he served as a member of the Senate at UBCO.
Currently, Romil is working as a Recruiter and Advisor for UBC. In his role, he travels throughout Canada to recruit and advise students about student life and the educational pathways available at UBC. Romil is passionate about Blockchain innovation and Entrepreneurship and even started his own marketing company, as well as working towards building his own crypto company.
Throughout both his academic and professional career, Romil has been a passionate advocate for student success and wellbeing.
GRADUATE STUDENT SOCIETY (GSS)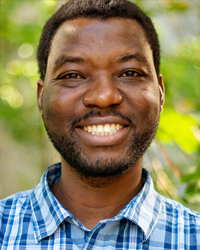 Sam Kenston is a Ph.D. Student at the School of Population and Public Health, Faculty of Medicine. He also serves as the President of the Graduate Student Society (GSS). The GSS represents the interest of the over 10,000 Graduate students studying at UBC. Society's main goal is to promote and protect the members' academic, social and cultural interests. As the president, Sam coordinates the work of the Society and supports the Executives, Staff and other Affiliated Organizations in carrying out the Society's goal.
Sam is a trained Physician with vast experience in research and teaching. He holds an MBBS in Medicine & Surgery and a Master of Medical Science Degree in Epidemiology. He has worked at the headquarters of the World Health Organization in Geneva, Switzerland and at the Zhejiang Health Directorate, Ningbo, China.
Umang Khandelwal is an incoming articling student at Blake, Cassels and Graydon LLP in Toronto. She is a Global Shaper with the World Economic Forum, a network of young people driving dialogue, action and change. During 2018-2019, Umang was an Action Canada Fellow – a national public policy engagement and leadership development program funded by the Government of Canada, delivered by Action Canada in partnership with the Public Policy Forum.
Umang graduated in 2018 from the University of Cambridge Faculty of Law, having served on the Board of the Faculty of Law (2015-2016) and two terms (2016-2018) on University Council, the highest governing body of the university. Umang spent a summer at Hootsuite as a legal student, assisting in international expansions, providing contractual support and improving internal legal processes.
Umang's prior degree in International Relations was from the University of British Columbia in Vancouver, where she graduated in 2015 as valedictorian of her graduating class. She spent a term abroad through Go Global at Sciences Po Paris studying economics and politics of the European Union, earning a Certificate in Social Sciences and the Humanities. She is committed to fostering inclusion in communities, having trained and practised as an antidiscrimination workshop facilitator at UBC Equity and Inclusion. During her time at UBC, she was actively involved in student politics and university governance, having served as the Speaker of the Arts Undergraduate Society Council, and as the Associate VP Academic and University Affairs at the AMS.
Umang has participated in the 2014 WTO's Public Forum in Geneva, the 2014 Council of Europe's World Democracy Forum in Strasbourg, and the 2013 Spring Meetings of the IMF and World Bank in Washington D.C. In 2016, she represented Canada in China as part of a five-member delegation at the Y20, one of the official stakeholder groups of the G20, and presented the negotiated policy document to Prime Minister Justin Trudeau. She is dedicated to increasing access to justice for immigrants, refugees, Indigenous peoples and other groups who face structural risks, and has volunteered with the B.C. Civil Liberties Association and Access Pro Bono BC.
Since moving to Canada with her mother in 2009, Umang carries with her fond memories and values rooted in her childhood in India, which continue to shape and guide her.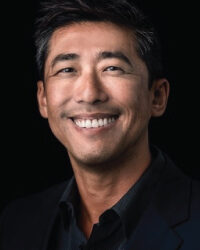 Dr. Kwong graduated from the Faculty of Dentistry at the University of British Columbia in 1989.
Practicing for 30 years now in Vancouver, Dr. Kwong enjoys mentoring his study club members on Cosmetic, Implantology, and Full Mouth Rehabilitation protocols, which he has developed to enhance patients' lives.
Dr. Kwong is a member of the American Academy of Cosmetic Dentistry, and the Academy of General Dentistry. He is also the founder and mentor of the Vancouver Dental Education Centre, where dentists can learn the latest in clinical patient care and practice management. Dr. Kwong has had several peer-reviewed articles published for his work with anterior and posterior implant ceramic systems. He can be found lecturing in cities throughout North America.
Just recently, Dr. Kwong was bestowed the title as a Fellow of the American College of Dentistry – FACD. A distinction he carries with much pride and honour.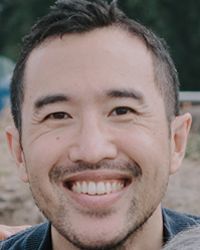 Caleb graduated from UBC with a Bachelor of Arts in Speech Sciences in 2006, and went on to train and work in a variety of fields before focusing on English-language education. He then returned to UBC to pursue a Master of Education in Teaching English as a Second Language, graduating in 2016, and taught as a sessional lecturer in UBC's department of Language and Literacy Education (LLED) for three years.
In 2019, Caleb moved into organizational learning, where he now works as a senior advisor for learning at SRK Consulting, a global mining consultancy, to support the development and management of learning content and experiences.
REGIONAL MARKET – HONG KONG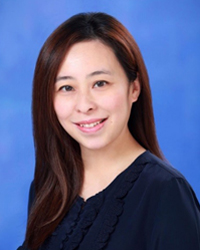 Marina graduated from the University of British Columbia in 1993 with a Bachelor of Arts in Economics before joining her family business group. She started her own business as property developer in Hon Kong and China in 2008 and is now the owner of Sofitel Sanya Leeman Resort Hotel.  While working hard to develop her business in Mainland China during the past 30 years, she is keen to contribute to the community, both locally and Canada. She is currently a board member of the Hong Kong Philharmonic Society and an Executive Committee Member of the Canadian Chamber of Commerce in Hong Kong.
Marina has maintained a close connection with her alma mater while residing in Asia. She is a member of the alumni UBC Hong Kong Leadership Council and has been contributing to strengthening the presence of UBC in Hong Kong. Marina is passionate in education and youth development and is committed to helping out the youth community and fostering future generations.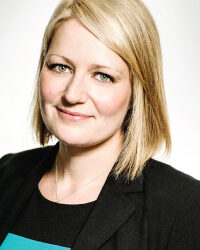 Having joined PFM in 2005, Jennifer has fostered strong relationships with clients in the private, public and not-for-profit sectors. Her superior understanding of the business community, dedication to sourcing talent, experience facilitating large and diverse selection committees and creative approach have allowed her to support her clients as a trusted advisor.
Jennifer holds a degree in English Literature from the University of British Columbia and within the community, she is a Former Board Member of the Canadian Mental Health Association – Vancouver. Outside of the office, Jennifer is the mother of three boys and you can find her adventuring in the mountains with her family.
Danica received her BSc in 2005 in combined honours Physics & Astronomy, followed by a PhD at the University of Pennsylvania in experimental cosmology. Following her PhD, Danica accepted a Keck Institute for Space Studies fellowship at Caltech and worked with a research group at UC Santa Barbara as a postdoctoral scholar. At the same time, she taught Astronomy classes at the local Santa Barbara city college and had a small electronics assembly business. After this, Danica switched gears, working in new technology development at Suncor (Petrocan) from 2013 to 2015. In 2015, Danica was recruited to quantum computing, working as a project manager for D-Wave. In 2020, she moved to a more technical role with the SQT lab at SFU, working on quantum computing with Dr. Stephanie Simmons.
Volunteering has always been important to Danica. She volunteered with the UBC astronomy club, and served on the board of Penn's outdoor club, as well as on the Academic Disciplinary Hearing board. Danica also worked with the homeless in Philadelphia for 6 years, at Project Restart.
Helia Moghaddam, President
Helia is entering her fourth year of the English Language and Literature Honours program at UBC. Helia is a seasoned debater and public speaker, having given two TEDX talks. Helia works with the first-year experience team and UBC Collegia to cultivate meaningful experiences for incoming students. Helia has been involved with the Student Alumni Council for over three years, and hopes to utilize this experience to grow as a leader. Aside from her interests in leadership, Helia is interested in governmental policy issues, politics and law.
REGIONAL MARKET – OKANAGAN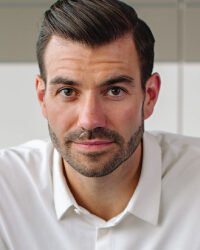 Steven is General Counsel at Mission Group, an Okanagan Real Estate and Building Developer. As General Counsel, Steven advises the company's executive and all department managers and teams on various legal and business matters.
Steven gratefully serves on the board of directors for the YMCA of Okanagan and is often recognized for his significant community involvement including his work with University of British Columbia Okanagan Heat Athletics, alumniUBC, the local United Way, and as a lululemon ambassador and co-leader of November Project Kelowna.
Steven received his Juris Doctor from the University of Alberta and is also called to the Bar in Alberta.
In his spare time, Steven can be found engaged in community events, staying active, and enjoying the outdoor playground that is the Okanagan Valley. Steven was named as a 2018 City of Kelowna Civic and Community Awards' Frank Maclin – Man of the Year finalist.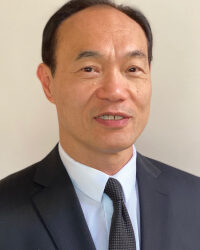 Desmond Ng has over 39 years of management and technical experience in Bids & Proposals, Business Development, Branch Office Management, Project Management, and Software Engineering. He has a BSc in Computer Science from UBC and holds a PMP designation from the Project Management Institute.
Desmond is currently a Director, Bids at Thales Canada, Transportation Solutions where he is responsible for leading multi-million dollar proposals with complex contracts and organization structures in response to domestic (Canada) and international (US, Europe, Asia Pacific, China, India, South America, Australia, Middle East) Signalling & Train Control RFPs and Tenders.
At Thales Canada, Desmond was the Vancouver Branch Office Manager accountable for the overall administration, growth, and operations of an 80+ person office consisting of Project Managers, Engineers, and Functional Departments who implemented and deployed real-time transit rail signalling systems worldwide. Prior to Thales Canada, Desmond worked at various high-tech companies including Digital Dispatch Systems and MacDonald Dettwiler & Associates, where he held increasing senior technical management positions in project management, product development, software engineering, systems integration, and post-revenue Customer support.
Desmond's volunteer activities include the current President of the BC Centre of Ability (BCCFA) Foundation Board, multiple terms as a BCCFA Foundation Board Director, member of the BCCFA Association Board Governance Committee, and a 9-year Industry Mentor at UBC's Computer Science Tri-Mentoring Program.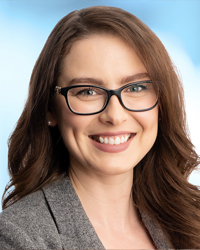 Leyla graduated from UBC with a Bachelor of Science, double majoring in biology and Spanish in 2016. Leyla then pursued a law degree from the University of Victoria. Leyla now practices construction litigation at a regional law firm in Vancouver.
During her studies at UBC, Leyla was actively involved with student initiatives including Peer Programs, the UBC Student Conference, and the UBC Trek Program. Leyla also participated in the on-campus work-learn program working for the Faculty of Dentistry, the UBC Tandem Language Learning program, and as a student coordinator for the UBC Jump Start program for incoming international students.
Leyla is keen to give back to her community and looks forward to this opportunity.
REGIONAL MARKET – TORONTO
Aaron Sanderson leads the national fundraising strategy for Kids Help Phone, Canada's only national, 24/7 mental health support service for children and youth, as Senior Vice-President and Chief Development Officer.
He is an international award-winning fundraiser with over thirteen years of experience at leading non-profit organizations, including War Child, SickKids Foundation, Plan International and BC Children's Hospital Foundation. In addition, he has over a decade of senior volunteer experience with non-profit boards and committees, including the Arthritis Society, Habitat for Humanity, Heritage Toronto, Athletics Ontario, Vantage Point and the Association of Fundraising Professionals. He has also served on the Regional Leadership Committee for Alumni UBC in Toronto, and teaches in the Fundraising Management program at Humber College.
Aaron holds an MA in Philanthropy and Development, an Associates Certificate in Non-Profit Management and a BA in Political Science and International Relations. He is the eleventh Canadian to earn the international Advanced Certified Fund-Raising Executive (ACFRE) designation, and is a Fellow of the Association of Healthcare Philanthropy (FAHP). He was named Top 40 Under 40 in North America by AHP, and a "Difference Maker" by the Rick Hansen Foundation during its 25th anniversary relay.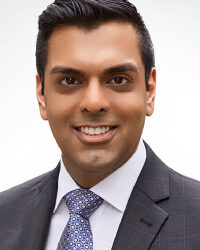 Jas Sangra is a tax lawyer with the Vancouver office of British Columbia's oldest law firm, Richards Buell Sutton LLP. He advises clients on all aspects of federal, provincial, and municipal taxation laws, providing creative and tax-effective structuring advice to owner/manager enterprises and related corporate groups. In addition, he advises other professionals in the accounting, banking, insurance, and legal fields, assisting them in providing strategic tax advice to their own clients.
Jas holds a Bachelor of Arts degree from the University of British Columbia and a law degree from the University of Victoria. He has also completed the In-Depth Tax Course through CPA Canada in order to further hone his skills in the area of tax.
Before starting his legal career, Jas worked with one of Canada's largest financial institutions, providing sound financial and investment advice to his clients. His extensive financial, legal, and business knowledge benefits individuals and corporations seeking innovative and pragmatic tax solutions. In his spare time Jas enjoys being actively engaged with the local community, volunteering his time to mentor undergraduate students, law students, and young lawyers.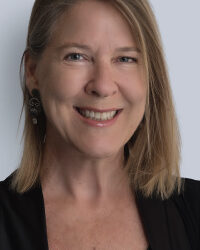 Jane Shackell has practiced business law for over 30 years, advising senior executive teams and corporate boards on mergers and acquisitions, partnership and shareholder agreements, franchising, and owner succession. Jane provides practical and timely counsel as a trusted adviser to clients in diverse industries. She is also one of British Columbia's foremost Fairness Advisors for public sector procurement, advising owners on fairness issues related to public-private partnerships and conventionally-procured projects.
FACULTY OF PHARMACEUTICAL SCIENCES
Suzanne Solven, BSc (Pharm)'87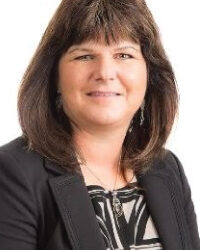 Suzanne Solven is the Associate Vice President Audit, Investigations and Quality Assurance at Pacific Blue Cross. Suzanne brings over 30 years of strategic leadership experience to these positions to ensure health benefits plan sustainability by effective fraud management practices as well as ensuring appropriate controls and enterprise wide risk management plans and systems are in place to control associated risks.
Prior to her work at Pacific Blue Cross, Suzanne was the Deputy Registrar of the College of Pharmacists of British Columbia for over 9 years. In her capacity as Deputy Registrar, Suzanne assisted the Registrar in ensuring successful execution of the College Board's strategic plan, enhancing stakeholder engagement and inter-professional collaboration, as well as leading the complaints, investigations and legislation departments.
Prior to her work at the College, Suzanne was employed by the government of British Columbia for over 13 years in the positions of Executive Director and Senior Pharmacist of the BC PharmaCare program. While with government Suzanne led many inter-professional, and federal/provincial/territorial drug policy development initiatives such as evidenced based drug review processes, limited use drug coverage, special authorization expert committees and standardized product listing agreements. She was also a provincial partner in the development of the Common Drug Review.
Suzanne co-chaired the first phase of the National Pharmaceuticals Strategy, and was chair of the Advisory Committee on Pharmaceuticals, Canadian Agency for Drugs and Technology in Health.
FACULTY OF LAND AND FOOD SYSTEMS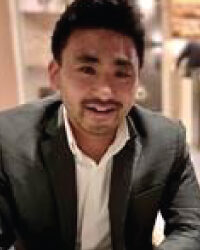 Roy was born and raised in Vancouver and holds a BSc of Food Science from UBC and an MBA from the University of Phoenix. He joins Daiya from the role of Associate Vice- President, R&D and Quality at Nature's Path Foods where he spent the last 10 years leading a team of Food Scientists, Nutritionists, Quality Assurance Managers, Regulatory and Consumer Services team members. His main responsibilities included developing pioneering innovation pipelines, driving margin improvement, and discerning consumer and market research to deliver the greatest opportunity for new product launch success.
Roy is well versed in the natural and organic space with a wide network of suppliers, consultants, and many other external partners. Prior to joining Nature's Path Foods, Roy worked for brands such as Kraft Foods and Campbell Soup in the USA where he was able to hone his skills in R&D, manufacturing, and quality.
Roy is a proud father of three children and has been married to his beautiful wife, Cathy, for almost 15 years. In his spare time, Roy enjoys exercising, so that he can feed into his other passion: eating! Roy loves to explore different food cuisines and is always up for trying new and unique foods. Roy is also a part time chauffeur (who doesn't get paid) as he constantly drives his kids from one activity to another such as figure skating lessons, badminton practices, Chinese school, tutoring, swimming lessons, and Air Cadet requirements. Lastly, Roy is a member of the alumni UBC Advisory Council where he volunteers his time to provide advice and counsel on strategies, special work teams, and active dialogues around university issues and opportunities.
REGIONAL MARKET – VICTORIA
Katherina Tarnai-Lokhorst, BASc'87
Dr. Katherina Tarnai-Lokhorst, P.Eng., FEC, graduated from UBC with her Bachelor of Applied Science in Mechanical Engineering in 1987. A Professional Engineer in BC specializing in aerodynamic design, aircraft manufacturing and leadership, Katherina began instructing as Faculty at Camosun College in 1994 and as Adjunct Professor at UBC Mechanical Engineering, in 2017.
Katherina holds a Master of Business Administration (UofPhx'07) and a Doctor of Social Sciences (RRU'18). Her dissertation explores the perceptions of gendered careers in high school with the goal of increasing gender diversity in engineering. She worked closely with Physics 11 teachers to develop new discovery-based learning guides that incorporated engineering design principles into Physics laboratory activities. These activities identified trends in increasing students' feelings of inclusion, self-efficacy and belonging.
Katherina is frequently invited to speak at conferences and forums on her research and community work, most recently at the BCIT Diversity Circle and at the Greater Vancouver Board of Trade Women's Leadership Circle.
Having served as an elected member of Council for five years, Katherina is currently President of Engineers and Geoscientists BC (egbc.ca). She has served on several academic and corporate governance committees and is a Fellow of Engineers Canada, recognition for her years of exemplary service and commitment to the profession of engineering.
Katherina is Principal of the Lokhorst Group Ventures and, through the years, has been active in the Victoria community through various roles with United Way Greater Victoria and the Community Justice Association of Greater Victoria. Currently, Katherina sits on the UBC Alumni Victoria Leadership Council, is Music Minister and Cantor at her parish in Saanich, BC, and sings in a semi-professional jazz trio.
REGIONAL MARKET – CALGARY
Stephanie Warner, BSc'06, PhD'14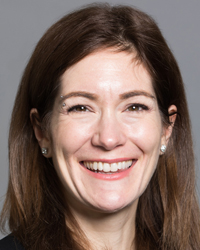 Stephanie Warner, obtained both her BSc in Biochemistry and PhD in Experimental Medicine from UBC Vancouver.
In 2014, Stephanie was recruited to the University of Calgary as an Eyes High postdoctoral researcher in the Snyder Institute for Chronic Diseases. She has since held a variety of roles at the University of Calgary, including Career Development Specialist for PhD Students in Career Services, Sessional Instructor of immunology and cell biology, and Research Officer in the Office of the Vice-President (Research). She has also had a private practice as a career coach.
Since November 2021, she has been the Manager, Knowledge Engagement in Research Services at the University of Calgary. In this role, she provides strategic planning for the portfolio's initiatives including community-engaged research, knowledge exchange and research assessment across the University of Calgary.
Stephanie is a longtime member of the alumni UBC Calgary Leadership Committee.
In her spare time, Stephanie embraces the Calgary weather by cross-country skiing, running, and cycling.