As career paths have expanded from straightforward routes to encompass varied, exploratory, or even unpredictable journeys, professionals are increasingly turning to coaching and advising to help them find their way. Responding to this significant shift, the alumni UBC Career Education team is pleased to present a curated group of International Coaching Federation (ICF) coaches, as well as independent advisors, to support our alumni's professional development.
These diverse consultants will offer virtual sessions — at a discounted rate for UBC alumni. They can support you with coaching and advising in areas such as communication skills, emotional intelligence, interpersonal relationships, job searches, leadership development, self-confidence, team effectiveness, work-life balance, and much more.
To find out more, you can browse this site to learn what this program has to offer, including how coaching and advising can help you, details about each of our participating coaches and advisors, and answers to frequently asked questions.
All of these coaches and advisors offer a special rate and service for fellow alumni. Once you've chosen a coach or advisor, you can contact them directly to book sessions.
JOB BOARDS
---
STAY CONNECTED
Meet the Coaches & Advisors
Learn about the participating coaches and advisors and find the one that's right for you.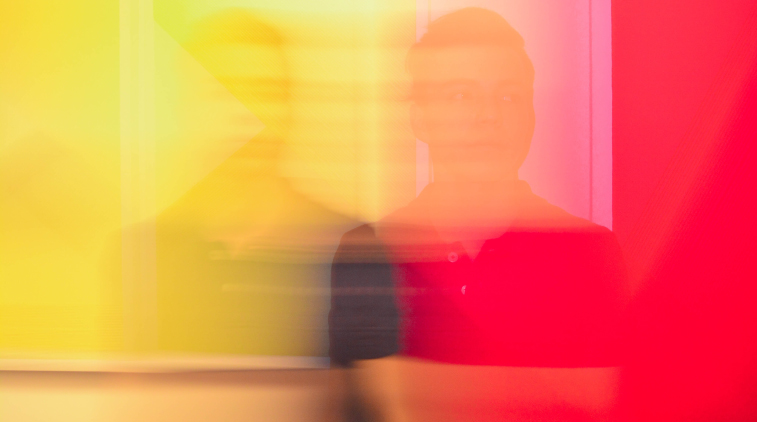 Emotional Intelligence Assessments
The alumni UBC Careers team is pleased to offer EQ assessments to help you understand, develop, and improve your emotional intelligence (EQ).
---
Frequently asked questions
What is coaching and advising?
Coaching is a collaborative process. Coaches are trained to work with and support individuals in considering their professional development, navigating career paths, and conducting job searches. A coach will ask important questions to help individuals unlock their potential and empower them to address specific situations or issues.
Advising is a directive process. Advisors make assessments and give advice, recommendation or opinions on how to address specific situations or issues. An advisor can offer practical or hands-on assistance in specific areas that will benefit an individual, organization or business.
Who is coaching and advising for?
Everyone can benefit from coaching and advising at different times in their lives and career. Whether you're new to the workforce or a seasoned leader, coaching and advising can help you or your team improve performance quality.
How can coaching and advising help you?
Coaching and advising can help you with numerous elements, including:
building self-awareness and self-efficacy;
building resilience amid change and challenges;
setting boundaries for better work-life balance;
developing more effective teams and collaborations;
enhancing communication skills;
improving conditions to support your well-being;
creating goals and holding yourself accountable;
overcoming career stagnation or dissatisfaction;
identifying obstacles and creating solutions.
Coaching and advising can help you explore career path options. They can work with you to develop short- and long-term goals, make a detailed plan for how to achieve your goals, and provide you with information about and solutions for specific issues.
What can I talk about with a coach or advisor?
Truly anything! You can discuss whatever is preventing you from pursuing your most fulfilling career and a purpose-filled life. Some possible topics can range from career transitions or personal and professional development goals to work-life balance or being a working parent.
How do I choose a coach or advisor?
There are two main steps to take when starting to work with a coach or advisor. First, determine what you are seeking from working with a coach or advisor. Second, select a coach or advisor who you would like to work with.
How do I find a coach or advisor who is right for me?
alumni UBC has assembled a group of professionals who have a variety of backgrounds, experiences, and styles. We encourage you to review each coach and advisor's profile to see if their combined experience and areas of focus align with yours. Visit our directory to find out more information about these professionals.
Each coach and advisor is very skilled and experienced. All are great listeners who will help you clarify what you want in your career and life — and how to get it. The sooner you select a coach, the sooner you'll be able to work toward your professional development goals.
Even if you have a general career issue to address rather than specific focus, you can still work with a coach or advisor.
I've selected a coach I'd like to work with. What's next?
Contact the coach or advisor directly via the link or email address provided. When contacting the individual, inform them that you're a UBC alum and tell them about the area of focus you'd like to discuss. As each coach or advisor will have their own approach, please ask them about their process before starting.
Is there a fee for this service?
Yes. Rates will vary and all coaches and advisors have agreed to offer a special discount to UBC alumni, typically 10 to 20 percent off their regular rates. Each coach or advisor determines the rates for each session, which range from $100 to $300. Depending on the coach or advisor, they may offer multi-session packages with additional savings.
How many sessions can I participate in?
Most coaches and advisors recommend three to six sessions, which should provide enough time for an individual to gain clarity about their situation and establish a tangible outcome. Depending on the situation, a minimum of three sessions is preferred. There isn't any limit on the number of sessions that you can take.
What is the process before I start working with a coach or advisor?
Once you've chosen and contacted a coach or advisor, each one will have their own process before starting. They will discuss the terms of the sessions with you, such as the number of sessions to be held, how the session will be conducted (such as by phone, virtually, or in person), and price.
Once the terms are set, you're ready to begin!
What is my time commitment?
Sessions can range from 30 to 60 minutes, and will depend on the process of your coach or advisor. In addition, self-reflection after each session can help to improve your progress.
What are some of the benefits to working with a coach or an advisor?
How you benefit from coaching or advising is related to what you choose to work on. Some examples of possible benefits of working with a coach or advisor can include:
learning or updating skills;
building confidence;
improving résumés and job application skills;
making informed career decisions;
clarifying obstacles or weaknesses and developing solutions;
productively advancing towards goals;
receiving professional and objective feedback.