Global Alumni Ambassadors (By Region)
Global Alumni Ambassador Spotlight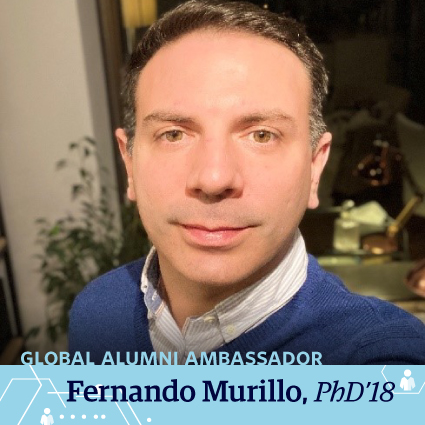 Fernando Murillo, PhD'18 - Chile
Fun Facts
Intrepid hiker (including arriving to the top of an active volcano)
Chinese food lover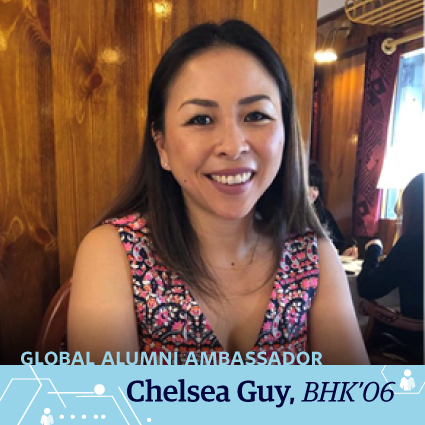 Chelsea Guy, BHK'06 - Singapore
Fun Facts
My first name is actually Elizabeth, even though I've always been called Chelsea because my parents wanted my first name to be formal. My full name is Elizabeth Chelsea Guy.
My last name is actually supposed to be Ngai. When my grandfather immigrated to Canada from China, he told the immigration officer what his last name was. He interpreted it as Guy, so we are the Guys in Canada!
I have two labradoodles - one caramel and one chocolate coloured.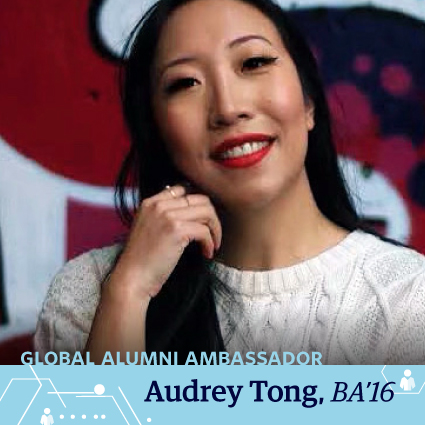 Audrey Tong, BA'16 – Ottawa
Fun Facts
Foodie/Chef-in-the-Making
Dancer
Policy Wonk
Do you want to represent alumni UBC in your region?
You could get involved as a Global Alumni Ambassador or a Social Media Ambassador!
The ideal Global Alumni Ambassador is interested in getting to know fellow alumni in their region, and in strengthening the UBC alumni presence where they live through communications, virtual or in person gatherings, and other community building initiatives.
The ideal Social Media Ambassador is active on social media and has an interest in helping alumni connect via virtual platforms, and facilitating online communities in their region.
Reach out to the alumni UBC team at global.alumni@ubc.ca to find out more!