alumni UBC
Achievement
Awards
UBC alumni want to create a better world. On November 18, 2021, at the annual alumni UBC Achievement Awards, presented by Boyden, we honoured eight inspiring members of the UBC community who, through their extraordinary endeavours, have demonstrated this vision.
Proceeds from the online auction support the UBC Blue & Gold Campaign for Students.
---
The 2021 Recipients
Dr. Eric L. Peterson, BSc'72, MSc'75
Alumni Award of Distinction
Over a long career, Dr. Eric Peterson has built from scratch several enduring organizations in spaces where science, technology and social purpose overlap. For the past decade, most of his energy has gone into the BC-based Hakai Institute, now the most capable independent ocean science organization in the country. His organizations are known for their energetic, innovative, collaborative cultures, and their knack for catalyzing large networks of partners.
Dr. Sally E. Thorne, BSN'79, MSN'83
Faculty Community Service Award
Dr. Sally Thorne is a highly regarded and influential nursing scholar whose work has advanced nursing theory and practice, and measurably improved the quality of healthcare provision. She specializes in the fields of cancer and chronic illness care, emphasizing the importance of skillful communication and prioritizing the humanization of nursing practice. Currently serving her second term as associate dean of Faculty Affairs in Applied Science, Dr. Thorne has been instrumental in shaping nursing education in BC.
Dr. James Watt, BSc'62, MD'67
Global Citizenship Award
Dr. James Watt is a compassionate physician and Salvation Army Officer who has risked his personal safety to serve the oppressed and underprivileged in Zimbabwe. When the country was still known as Rhodesia and about to enter its 1970s liberation war, Dr. Watt and his team initiated mobile clinics to serve local populations, and spoke out against government forces' use of torture. After the war, he strengthened healthcare provision in the country and contributed many more years of service.
Arran and Ratana Stephens, OBC
Honorary Alumni Award
Arran and Ratana Stephens started Nature's Path as a small business in 1985, and it has since become North America's largest certified organic cereal brand. Finding many parallels between UBC's aspirations and their vision for Nature's Path to leave the earth better than they found it, the Stephens have become loyal supporters of the Faculty of Land and Food Systems, as well as trusted advisors. Beyond their recognition by alumni UBC, they've also been the recipients of numerous other awards, including most recently, the Order of BC.
Dr. Sarvajna K. Dwivedi, MSc'88, PhD'92
Research and Innovation Award
Dr. Sarvajna Dwivedi is a researcher, executive, and entrepreneur whose work developing pharmaceuticals and devices for the treatment of respiratory issues has improved the quality of life for millions of afflicted people around the world. Dr. Dwivedi has held several high-profile positions within the pharmaceutical industry and led the development and commercialization of more than 50 molecules in various therapeutic classes. He is the inventor of 15 patents for drugs and products.
Warren M. Spitz, BCom'81
Volunteer Leadership Award
Warren Spitz is an entrepreneur, philanthropist, and investor. He is founder and CEO of the Spitz Group of Companies, which includes UCS Forest Group, and serves as Chair of the Faculty Advisory Board at the UBC Sauder School of Business. He sits on the Board of NOW Health Group and is Board Chair of the TD Toronto Jazz Festival. With his family, Warren created the Spitz Fellows Program for Indigenous Women at the Sauder School of Business.
Dr. Jacquelyn J. Cragg, BSc'07, MPH'11, PhD'15
Young Alumni Award
Dr. Jacquelyn Cragg is an assistant professor in the Faculty of Pharmaceutical Sciences and principal investigator at the International Collaboration on Repair Discoveries. She is an emerging leader in the field of data science, drug safety, and neuro-epidemiology whose research is improving our understanding of devastating spinal cord injuries and neurological diseases, including Parkinson's and ALS. Dr. Cragg has formed promising research collaborations across the globe and is an ambassador for the L'Oréal-UNESCO For Women In Science program.
PRESENTED BY

SUPPORTED BY OUR ALUMNI UBC PILLAR PARTNERS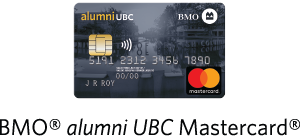 MEDIA SPONSORS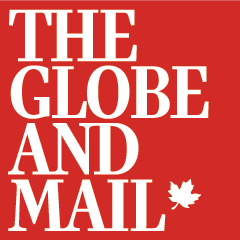 ---
2022 NOMINATIONS
Nominations for the 2022 alumni UBC Achievement Awards are now open. Please help us recognize UBC alumni who are advancing their ambitions for a better world by nominating them today.
Deadline for nominations: February 28, 2022.
---
Learn more about this year's recipients by watching short videos about them on the TREK website.