Sustainable solutions for a healthy planet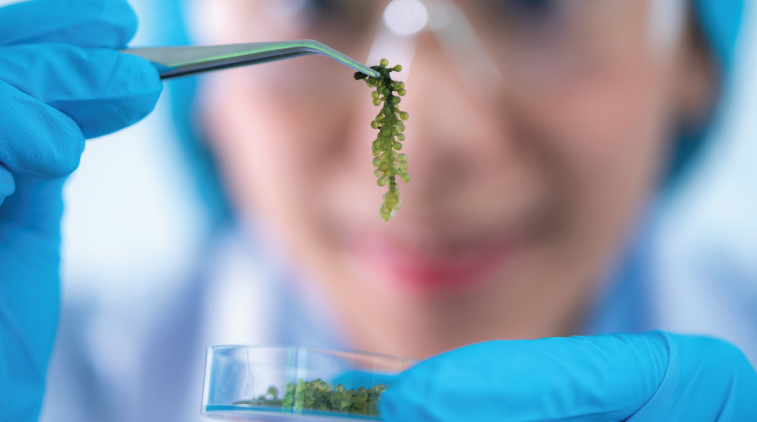 We're on the verge of a bioproduct revolution — new and innovative products offer potential commercial benefits while conserving resources and reducing waste. What challenges and opportunities will industries like food processing, pulp and paper, or bioenergy face in adopting these next-generation materials and consumer products? How can businesses best leverage these opportunities in pursuing their Environmental, Social, and Governance (ESG) goals? Attend this event in Hong Kong to hear an expert panel discuss current industry trends and how we, including UBC research and innovation, can promote a more robust circular bioeconomy. Continue the conversation afterwards at a reception with fellow UBC alumni and friends, Canadian Chamber of Commerce in Hong Kong members, and other guests.
Presented by alumni UBC in partnership with the UBC Faculty of Applied Science and the UBC Sauder School of Business.
Host
James Olson, BSc'89, BASc'91, PhD'96 — Dean, UBC Faculty of Applied Science; Professor, Mechanical Engineering, UBC Faculty of Applied Science
Moderator
Orlando Rojas — Professor and Canada Excellence Research Chair in Bioproducts, UBC Faculty of Applied Science; Scientific Director, UBC Bioproducts Institute
Speakers
Dodie Hung — Executive Vice-President, Corporate Affairs, Lee Kum Kee International Holdings
Dodie Hung will bring his experience working in the fast-moving consumer goods (FMCG) industry, government, media relations, and corporate social responsibility.
Ross Li, BASc'97 — Executive Director, Lee & Man Paper Manufacturing Ltd
Ross Li will share his experience in global procurement, recycling, and supply chains.
Alex Tam, BCom'92 — Managing Director, Asia Pacific, CIBC Capital Markets; Chairman of the Board, The Canadian Chamber of Commerce in Hong Kong
Alex Tam will discuss opportunities to partner with corporations, governments, and institutions to access capital and expand operations.
Heather Trajano, PhD, PEng — Associate Professor, Chemical and Biological Engineering, UBC Faculty of Applied Science
Dr. Heather Trajano will show why she was recognized in Pulp & Paper Canada's Top 10 Under 40 by discussing her efforts in energy reduction, biomass valorization, and industry-university interactions.
Thursday, November 30, 2023
7:00pm–9:30pm
Concentric
2/F, LANDMARK Chater House
8 Connaught Rd Central
Central, Hong Kong – map
Open to UBC alumni and friends, and members of the Canadian Chamber of Commerce in Hong Kong.
Beverages and appetizers will be provided.
Attendance is free, and alumni are welcome to bring a guest, but registration is required.
Registration deadline: Thursday, November 23, 2023 (or until spaces fill up).
REGISTER NOW
Questions? Please contact alumni.events@ubc.ca.
Host Biography
James Olson, BSc'89, BASc'91, PhD'96
James Olson (PhD'96, PEng) is the dean of the UBC Faculty of Applied Science and a professor of Mechanical Engineering. Prior to these roles, he served as the associate dean of research and industry partnerships, and as the director of UBC's Pulp and Paper Centre. He is an internationally recognized forest products researcher involved in transforming the forest sector into a diversified bioproducts industry. He leads research focused on developing novel biomaterials. A fellow of the Canadian Academy of Engineers, he has received two NSERC Synergy Awards, the 2008 Lieutenant Governor's Award for Innovation, and the 2009 Fundamental Research Committee's Van den Akker Gold medal, and has earned several best paper awards.
Moderator Biography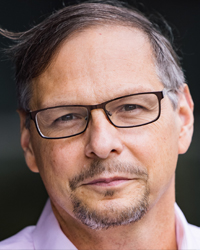 Professor Orlando Rojas is a Canada Excellence Research Chair at UBC and Director of the Bioproducts Institute. In his work, he brings together top scientists, state of the art research, and resources to unlock the power of nature to make a positive impact on all sectors from transportation to healthcare. He received the Anselme Payen Award, the highest recognition in cellulose and renewable materials. He is an elected fellow of the American Chemical Society (2013) and the Finnish Academy of Science and Letters (2017), and the recipient of the Tappi Nanotechnology Award (2015). His work in bioproduct development positions him as a top one percent researcher worldwide by citations (Clarivate 2022).
Speaker Biographies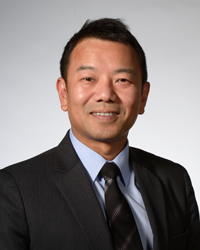 As a veteran in corporate affairs, Dodie plays an integral role in driving stakeholder engagement at Lee Kum Kee. He is responsible for the strategies and initiatives of government affairs, media relations, corporate reputation as well as ESG. He is currently the Invited Executive Member of Chinese Institute of Food Science and Technology, and Invited Vice President of China Cuisine Association and World Federation of Chinese Catering Industry.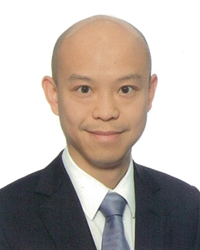 An executive director of Lee & Man Paper Manufacturing Company Limited, Ross Li (BASc'97) has over 20 years of experience in production management, operations, and technological research and development. At Lee & Man, one of the leading pulp and paper manufacturers in the world, he is responsible for the global procurement of recovered paper, logistics planning, and optimisation, as well as external affairs. After receiving his Bachelor's degree in Computer Engineering from UBC, he earned his Master's degree in Electrical Engineering from Stanford University. He is currently a member of the ChongQing CPPCC committee, executive vice-president of the Hong Kong ChongQing Friendship Federation, chairman of the Economic and Trade Committee of the Hong Kong ChongQing Friendship Federation, an advisor on Hong Kong and Macao affairs for the ChongQing municipal government, and Executive Committee member of the Canadian Chamber of Commerce in Hong Kong.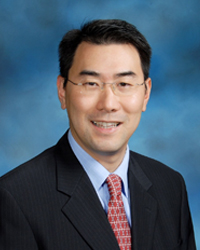 As managing director, Asia Pacific, at CIBC Capital Markets, Alex Tam (BCom'92) is responsible for overall relationship management of Asia Pacific corporate and financial institutions. Before joining CIBC in June 2018, he worked in leadership roles with global financial institutions in Hong Kong, Singapore, and Canada and has 30 years of experience with international banks. He serves on the consultative council of the Hong Kong Association of Banks and community organizations, including as chairman of the Canadian Chamber of Commerce in Hong Kong. He is also a male ally of The Women's Foundation, and serves as vice-chair of the Membership and Corporate Affairs Committee for the Hong Kong Tennis Association. He received a Bachelor of Commerce degree from UBC and is a Certified Credit Risk Management Professional (CCRP), Commercial Lending (CL), and Credit Portfolio Management (CPM).
Heather Trajano, PhD, PEng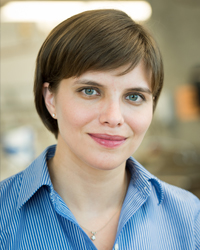 Dr. Heather Trajano is an associate professor in the Department of Chemical and Biological Engineering, Leader of Biorefinery Systems in the BioProducts Institute, and a member of Clean Energy Research Centre at UBC. She specializes in developing processes which transform waste from forestry and agriculture into high-value chemicals and materials. She deliberately pursues research strategies to deliver knowledge for implementation on near- to mid-term timelines as well as highly-trained engineers. She was just recognized as part of the next generation of leaders by Pulp and Paper Canada's Top 10 Under 40 program.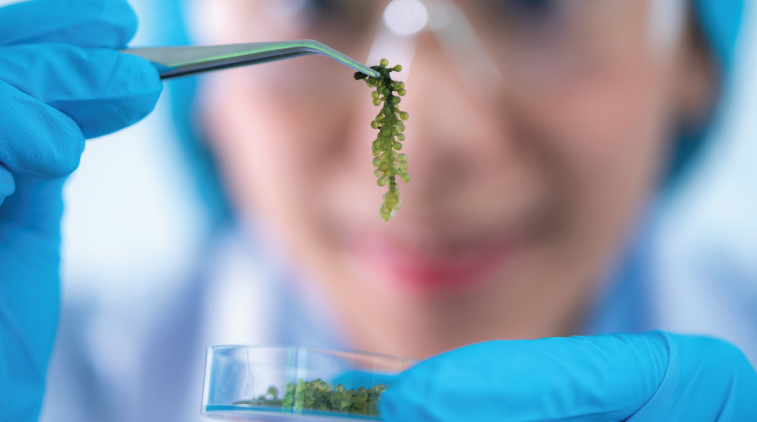 Didn't receive an email invitation to this event? We may not have your current address.
To stay connected with UBC alumni in Hong Kong, join the Facebook group.
---
THIS PROGRAM IS MADE POSSIBLE BY THE PRESENTING PARTNERS OF FORWARD: THE CAMPAIGN FOR UBC