Join us at the Doug Mitchell Thunderbird Sports Centre in Vancouver, or the University Centre Ballroom in the Okanagan, for our first-ever live simulcast event featuring some of UBC's outstanding forward thinkers. As we launch the most ambitious fundraising and alumni engagement campaign in UBC history, you will see how, together, we can move the world forward.
UBC is home to some of the most forward-thinking minds on the planet. You will hear from UBC experts about their vision for the future, emceed by CBC's Ian Hanomansing, LLD'19 hc.
The event will feature Professor Santa J. Ono, President and Vice-Chancellor, and Professor Lesley Cormack, Principal and Deputy Vice-Chancellor, with performances from special guest Shane Koyczan, Spoken Word Speaker, and students from the UBC School of Music.
Following the show, enjoy interactive exhibits and family-friendly activities. Take advantage of all that is happening on both campuses to celebrate UBC Homecoming.
Register today—bring your family and friends! You only need to register once for all of the activities you select. For our global audience, you can join the excitement online. Everyone is welcome.
Moderator
Special Guest
UBC Forward Thinkers
---
Other UBC Homecoming Weekend Activities
Homecoming Football Game and Street Party, presented by RBC
Friday, September 23, 2022
Homecoming Street Party and UBC Thunderbirds football game, presented by RBC
Street Party | 5:00-7:00 pm at Thunderbird Stadium
UBC Thunderbirds vs Regina Rams | 7:00 pm kickoff at Thunderbird Stadium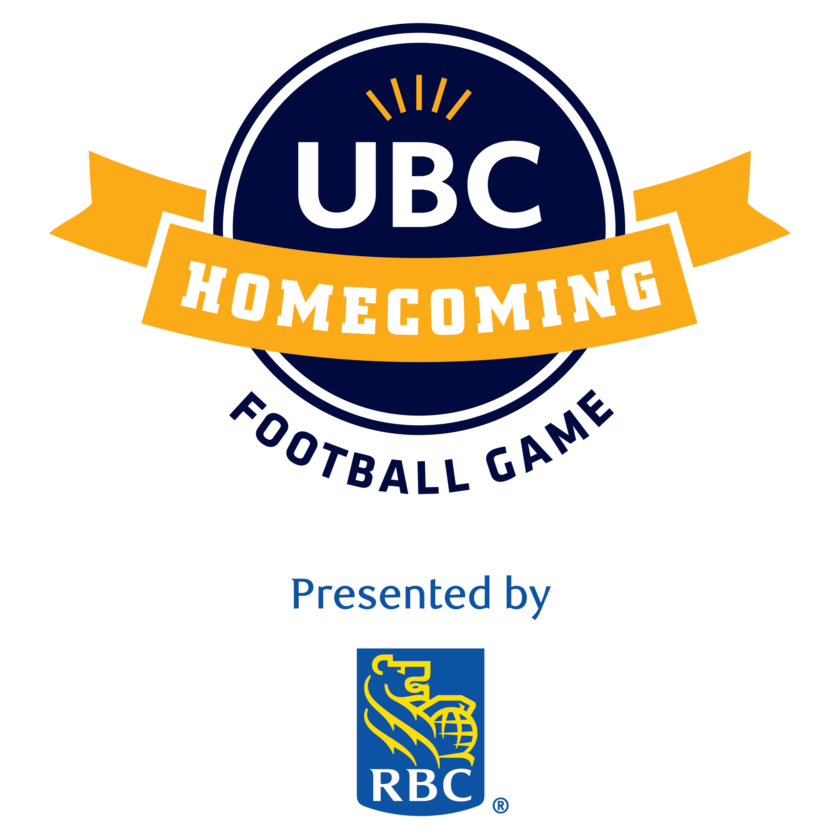 On Friday, September 23, all Thunderbirds fans will come together as we celebrate at UBC's largest school spirit event of the year, the annual Homecoming Football game and street party. The famous pre-game street party will include activations, food trucks, live entertainment and more.
Read the post-game recap: Rams defence stands tall as T-Birds fall at Homecoming
---
Think Forward Festival & Campaign Theme Zones
Saturday, September 24, 2022
12:00-2:00 pm
Doug Mitchell Thunderbird Sports Centre
Following the THINK FORWARD @ Homecoming program, stay on for lunch, entertainment, and socializing; and learn more from leading UBC researchers and students while interacting with their forward-thinking projects. The festival is complimentary, and tasty treats and meal options from alumni-owned The Lazy Gourmet, will be available for purchase. Fun for all ages!
"Curator of infectious dance grooves and feel-good atmosphere" UBC student, DJ Bazenga will be spinning tunes along with face painters, a rock climbing wall, air brush tattoo artists, and UBC mascot Thunder will even be making an appearance!
---
Campus Tours and Attractions
Once again this year, we have partnered with UBC attractions to provide complimentary admission on September 24, as well as scheduled tours and other activities. You can register in person at Doug Mitchell Thunderbird Sports Centre on September 24 (from 10:00 am onwards) to pick up your free Attractions Pass.
*Note: Tours have limited capacity. Please refer to the registration form to see what spaces are still available.*
---
Faculty Activities
On the afternoon of September 24, many faculties and departments will also be hosting a variety of activities. Some will be exclusively for their alumni and donors and others will be open to the public.
Registration is required for all of these activities. You can register for these activities at the same time as registering for THINK FORWARD.
---
Planning your visit
For information about the UBC Homecoming Football Game on Friday, September 23, please visit here.
For details related to THINK FORWARD and other events on Saturday, September 24 at Homecoming, please see below:
Make Doug Mitchell Thunderbirds Sports Centre your first stop. Registration for the day's activities will be located in a tent at the entrance on Wesbrook Blvd. You can check-in for the THINK FORWARD event, pick up your Attractions pass wristband and map here.
Registration will open at 10:00 am to ensure everyone is checked in and can get to their seats, or their Attraction. The THINK FORWARD program will begin promptly at 11:00 am sharp. We recommend you arrive early to get a great seat.
---
Questions? Please contact dae.events@ubc.ca.