Learn some tips and tricks for optimal movement and stretching while you work from home and at the office to continue your job while minimizing discomfort!
Released September 25, 2020.
About the Instructor
Aman Rangi BKin'16, MOT'18, Reg. OT (BC)
Consultant Occupational Therapist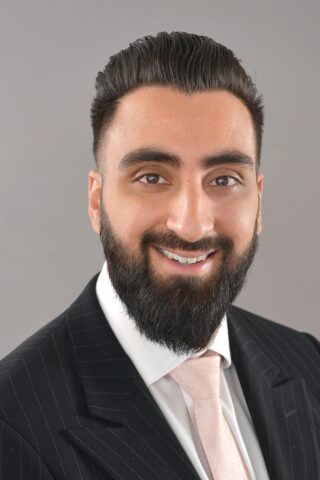 Aman Rangi is dually trained as a kinesiologist and occupational therapist, registered and in good standing with the College of Occupational Therapists of British Columbia. He has assessment and treatment experience working with clients with complex musculoskeletal injuries, chronic pain, and psychological impairments. In addition to his Master's Degree in Occupational Therapy, he has completed both basic and advanced levels of Industrial Residency training in Functional Capacity Evaluation through the Matheson international training program, and is a Certified Work Capacity Evaluator (CWCE). He brings a diverse range of clinical experience to his functional capacity evaluations including: physical and psychosocial rehabilitation, job site assessment, case management, and return to work planning. His clinical training and approach allows him to effectively carry out comprehensive functional assessments, prepare defensible reports, and clearly articulate his opinion.