Shay Segal: Helping others find their voice
Upon taking his first business fundamentals course at the UBC Sauder School of Business, Shay Segal (BCom'15) felt too intimidated to speak up after hearing other students talk.
Each time a student had something to say, they were offered a microphone.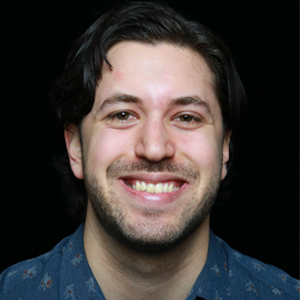 "Every time someone talked, I was like, 'Oh, my gosh, they're so smart,'" Segal recalls in a Zoom interview.
Nonetheless, Segal persevered and ended up majoring in marketing. Originally from Richmond, B.C., he now lives in Seattle and manages the toys category for Amazon Advertising. Needless to say, he gained confidence and found his voice — something which he's now helping others do.
"I wouldn't have been able to get to where I am today without the support of so many other people along the way," he says, adding that giving back is the least he can do.
In fact, he credits various UBC extracurricular programs and events with aiding his wayfinding.
Attending conferences with corporate representatives, for instance, helped him decide what he wanted to major in. And he says that being a student mentee in the Brand Management Mentorship Program (BMMP) helped him nab his first job at L'Oreal.
Soon after graduating, Segal began as a mentor with BMMP by reviewing resumes. He has since advanced to developing content and co-leading in-person or virtual labs "to help explain the ins and outs of the industry." He also helps students with cover letters and interview tips for their job search process. That's in addition to guest speaking about advertising at UBC classes and delivering keynote speeches at conferences held by UBC clubs, such as the UBC Marketing Association (UBCMA).
As a UBCMA executive member for the past two years, fourth-year Sauder student Aaron Kondolay (specializing in marketing) says Segal has always been enthusiastic about helping out with events. This past year alone, Segal was involved with the UBCMA's company fair Company Showcase, Connect 4 mentorship program, and flagship conference Gateways. It's no wonder that Kondolay describes Segal as "a kind and gracious person who students always rave about."
As if that weren't enough, Segal led the expansion of the Amazon Advertising Education Alliance Program into Canada with UBC becoming the first Canadian partner school in 2021.
Kondolay is greatly appreciative not only of Segal's efforts but also of the opportunities to learn from alumni, which he says helped him decide upon his career path.
"If I never attended any of these events, I would know a lot less about the different marketing fields [or] working in a marketing job and would be a lot more lost on navigating the business world in general," he says.
While Segal has been busy helping UBC students, he believes he's also benefitted professionally. For instance, he says that his resource base has significantly expanded through his collaborations with UBC, because he's been able to network with other professionals volunteering as mentors and students who are now in the workforce.
Yet he still finds it "humbling" to be invited back, "especially at UBC, because I know that the people are so smart and driven, and just have so much experience."
Most of all, he describes his volunteering experiences as "impactful," both on himself and hopefully on others.
"You can make a really large difference in these students' lives that will stay with them forever," he says from experience, "and seeing that has really resonated with me."
That's what drives him, he explains, to keep paying it forward.