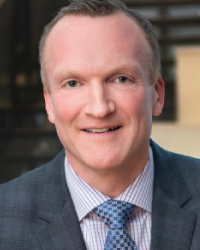 Ian is Chief Information Officer at Metrie (formerly Moulding & Millwork / Sauder Industries Ltd.). Established in 1926 as a family owned and operated company, Metrie has helped transform spaces with exquisitely crafted architectural trim. Today, Metrie is North America's leading manufacturer and distributor of solid wood and MDF interior finishing products, with 30 distribution centers and 8 manufacturing facilities in the US and Canada.
Ian has 20-years diverse business experience in Operations, Finance, Sales, Marketing and Information Technology. Prior to joining the Metrie Team in 2013, Ian worked with Ritchie Bros. Auctioneers (RBA) to develop and launch new solutions that doubled RBA's total addressable market. Ian was President of an Internet-based startup company based in Vancouver and, from 2006-2010, as Vice President of Global IT at PMC-Sierra (a leading provider of broadband communications and storage semiconductors), Ian led an IT Team responsible for global networks, infrastructure, applications and security in North America, Europe, Israel and Asia.
Ian also led the Western Canadian IT services and software solutions team at an $8B telecommunications company, the BC-based Management Consulting Practice at Fujitsu (formerly DMR) Consulting, and was CIO at a major transportation services Crown Corporation. He also served as Visiting Professor in Simon Fraser University's Masters in Business Administration Program.
Ian received a Bachelor in Economics degree from University of British Columbia in 1992, and a Masters in Business Administration from the University of Western Ontario in 1999. His Board experience includes for-profit and not-for-profit Boards including the BC Safety Authority, the CIO Association of Canada, and the Saint James Community Service Society – a large Vancouver-based charitable organization.