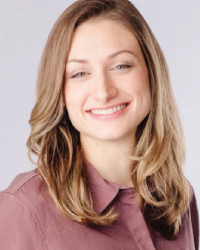 Laura Silvester is currently the Director, Product Strategy & Ecosystem at Hootsuite where she is responsible for building a thriving ecosystem of developers and enterprise apps and for overall product strategy.
Previously, Laura led eCommerce for ivivva, lululemon athletica's internal start-up and brand for girls aged 6-14. She also worked as a management consultant at McKinsey & Company and served as a Board Director for the non-profit organization, JDC West.
Laura graduated from the Sauder School of Business in 2011 and received the Dorothy Anne Dilworth Memorial Shield for the most outstanding female graduate in the B.Comm program based on academics and volunteer contributions. As President of the Sauder Commerce Undergraduate Society (CUS), she introduced major constitutional reform including the establishment of the CUS Board of Directors.
She is a co-founder and Alumni Leader of Sauder: In Real Life, a life strategy program for students at the Sauder School of Business. As a strategic thinker, operational problem-solver, and purpose-driven leader, Laura's purpose is to elevate the world by solving big problems together with other lifelong learners.