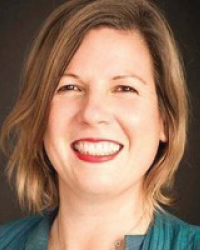 For over 20 years, Miranda Huron, a member of the Mattawa North Bay Algonquins, has worked in Indigenous education with a specialization in language revitalization. Miranda is the Director of Indigenous Education and Affairs at Capilano University in North Vancouver. She came to this role fresh from her time as the Director of Indigenous Languages and Affairs at the Assembly of First Nations, where she led the team representing First Nations' interests in the co-development and negotiation of the Indigenous Languages Act, which received Royal Assent under her tenure on June 21, 2019. Miranda received both her BA and her MEd at UBC, and is currently working on her UBC doctoral research exploring the concept of co-development and its relation to self-determination.
Miranda has sat on the Premier's Advisory Committee on Aboriginal Training, the UBC Vice-President's Strategic Implementation Committee for Equity and Diversity, the UBC Senate (past) and the Capilano University Senate (current).
In her spare time, she likes to cycle across continents and spend time in the ocean or in the mountains.