2022 Student Alumni Council
Sameer Esmail, International Relations, 4th year (BA + MM Dual Degree)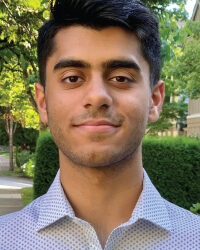 Sameer has a passion for diplomacy, international relations, digital government, and the future of work. His involvements on campus include giving tours as a UBC Student Ambassador, co-leading UBC's chapter of PennyDrops, and working in Residence Life. Sameer is currently Canada's Head Delegate to the 2022 G20 Youth Summit and Co-President of the United Nations Association of Canada – Vancouver. Sameer has also represented Canadian youth at the 2021 OECD Youth Forum and has held multiple roles in the federal government. Sameer is passionate about UBC and building relationships between students and alumni.
VICE-PRESIDENT, ALUMNI RELATIONS
Helia Moghaddam, Honours English Language and Literature, 3rd year
Helia has been a part of the SAC for three years, and previously held the position of First Year Representative Alumni Relations. Helia is passionate about governmental policy issues and social justice. She is a seasoned debater and public speaker, having given TEDx talks on equality in the education system and on substance abuse in youth. Helia is currently starting her second term as a Collegia Advisor for UBC orientations. Helia was previously a philanthropy coordinator for the Arts Undergraduate Society and a Cultural Assistant for UBC's English Language Institute.
VICE-PRESIDENT, CAMPUS TRADITIONS
Caris Tin, Honours – Cellular, Anatomical, & Physiological Sciences, 4th year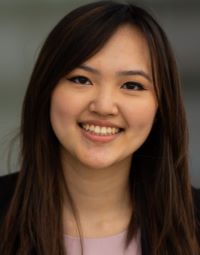 Throughout her degree, Caris has been passionate about advocating for underrepresented communities. She has served as both VP Finance of the Science Undergraduate Society and Chief Financial Officer at Operation Med School to alleviate financial barriers for students attending educational and community events. Other involvements include as community engagement director at UBC Cancer Association, volunteering with PARC at iCORD, working with the BC Brain Wellness Center and volunteering at the senior's home. Besides academics, she enjoys skiing, snowboarding and trying new sports. Caris is excited to celebrate existing traditions and create new ones.
Sarah Azad Manjiri , Psychology, 3rd year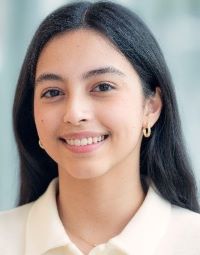 Sarah is passionate about student life and fostering a welcoming environment at UBC. She pursues this passion by enhancing the First Year Experience as a Jumpstart Leader and Collegia Advisor. She also enjoys welcoming visitors to campus as a Student Ambassador at the Robert H. Lee Alumni Centre. With an interest in student health and wellbeing, she has worked with UBC's Mental Health Awareness Club and the Arts Undergraduate Society's HeWe Committee. This is Sarah's third year in the SAC and she is thrilled to continue connecting students with alumni.
VICE-PRESIDENT, MEDIA PRODUCTION
Elliott Gee, Biology and Microbiology & Immunology, 5th year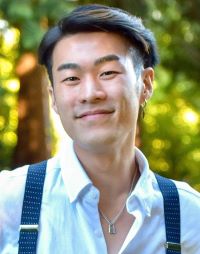 Throughout his time at UBC, Elliott has been involved in many different aspects of student life. In the classroom, he has been a Peer Tutor for BIOL 200 and Teaching Assistant for CPSC 100 supporting over 650 students! Outside of academics, Elliott has strengthened student wellbeing and campus community through roles as a volunteer on UBC's First Aid Student Team, Dialogue Team Leader on AMS Peer Support, and Senior Residence Advisor. As a proud UBC Cheerleader, Elliott has spread school spirit at events like Imagine Day. Elliott continues to strengthen campus pride and alumni connections with the Tuum Est Podcast.
VICE-PRESIDENT, STUDENT ENGAGEMENT
Shivani Mehta, Cell Biology & Genetics, 4th year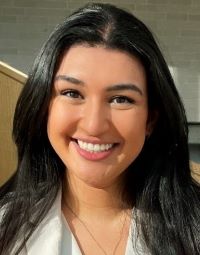 Shivani is a fourth-year student in the Faculty of Science studying cell biology and genetics. She is a commuter student and has been a very active member of the UBC c since her first year. Her favorite UBC memories thus far include being an Orientation Leader for JumpStart, working as the Associate Vice-President of Academic Affairs at the AMS, and most recently, as a Senior Advisor in the Collegia Program. Outside of community building, Shivani is a passionate reader with an expanding book list of over 300 titles!
---
General Members
Sofia Allueva, Social Work, 5th year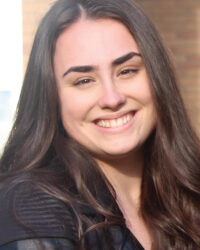 Sofia strives to be a facilitator of inclusive spaces and communities at UBC in all of her involvements. As a Senior Student Ambassador, Sofia helps lead the UBC Campus Tours team. She also volunteers with on-campus groups like the UBC Humanitarian Organization for Providing Empowerment (H.O.P.E.), where she has worked as a Chapman Innovation Grant Project Leader and Community Coordinator. Sofia's involvements also include Residence Life as a Residence Advisor and UBC's Centre for Accessibility as a Faculty Assistant. Sofia has been a part of the SAC since 2020, spearheading the creation of our podcast 'Tuum Est'.
Hubaib Amin, Commerce, 2nd year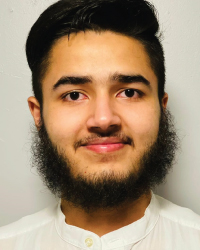 Hubaib is a second year student at the Sauder School of Business. He moved to Ontario from Afghanistan with his family in 2018, due to the increased instability in his country. Previously, he has founded several clubs, including Peer Tutoring, which provided free tutoring for students. He was also a two-time student senator and co-chair of the Student Voice Committee at DDSB. In his free time, Hubaib coaches self-defense to kids between the ages 4-14 free of charge.
Lauren Benson, English Language & Literature, 4th year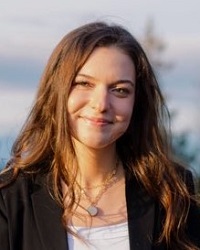 During her time at UBC, Lauren has developed a passion for working to better the student community and spirit on campus. She was involved in the Alma Mater Society for two years, first as the society's Digital Media Coordinator and then more recently as the 2021-2022 Vice President Administration. This year, Lauren looks forward to serving on the Ubyssey Board of Directors, continuing her role as Vice President Member Experience of her sorority AGD, and of course, getting involved with the SAC. She cannot wait to continue to help students make the most of their university experience!
Nicola Bodnarchuk, Global Resource Systems, 5th year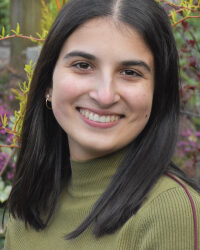 Nicola is passionate about the communities in which she lives and serves, having volunteered as a First Responder and in international outreach initiatives. Within the UBC community, she has been an Orientation and Transition Leader and works closely with the Global Resource Systems program to facilitate discussion surrounding current local and global issues. She looks forward to contributing to the development of broader alumni and student engagement strategies in her second year with the Student Alumni Council.
Sajida Chowdhury, Integrated Engineering, 3rd year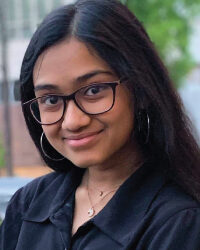 Sajida was born and raised in Burnaby, BC and is close to her Bangladeshi heritage. Her involvements include giving campus tours as a Student Ambassador, building drones with UBC Unmanned Aircraft Systems, designing a full-sized rocket with UBC Rocket, doing research in the longevity of titanium implants through UBC Undergraduate Research Opportunities as well as being a Collegia Advisor for first-year students. She loves meeting new people and hearing diverse stories.
Andrew Feng, Integrated Sciences, 4th year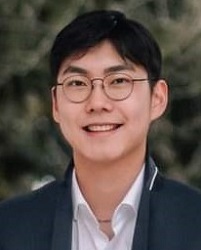 Andrew is passionate about community engagement and student support. He has worked towards these goals the last three years through supporting the Faculty of Science with his roles as Associate Vice-President Academic and Internal for the Science Undergraduate Society (SUS). He is thrilled to undertake his upcoming position of Vice President Internal for SUS to continue advocating for science students. Outside of school he is also an Intern at Avenue Eyecare in Kerrisdale. Andrew is excited to join the SAC team and hopes to apply his experiences to foster greater connection between the UBC community both past and present.
Katherine Feng, Pharmacology, 4th year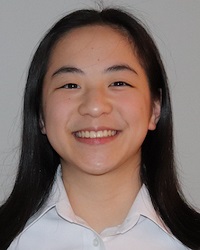 As a Science Co-op student, Katherine is currently working at a lab that studies the structure of ion channels. Some of her recent involvements on campus include representing the Faculty of Science on student council at the Alma Mater Society, serving on the Science Undergraduate Society Council, and addressing food insecurity as a volunteer and Outreach Executive of the AMS Food Bank. Katherine aims to use what she has learned during her time at UBC to strengthen the connection between the school's student and alumni communities.
Olyvia Guo, Cognitive Systems, 2nd year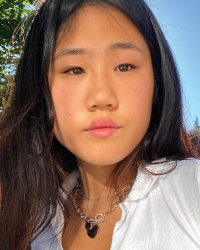 Keen to explore the intersection between cognition, human behaviour and society, Olyvia is studying Cognitive Systems with a minor in Anthropology. With her background as a high-performance student- athlete, she hopes to bring her leadership and teamwork skills to the SAC. At age 17, she delivered a TEDx talk on how the impact of an individual is greater than we may think. Within her community, she holds several notable positions as Youth Chair of her local riding, Policy Chair for the Young Liberals of Canada, mentor for Next Stop Canada, and NCCP trained coach.
Cathy Ha, Psychology and Political Science, 4th year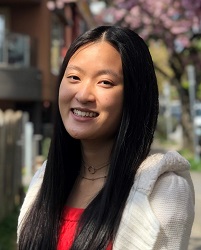 Cathy is a 4th year Arts student double majoring in Psychology and Political Science. At UBC, she has not only experienced campus programs such as Jumpstart, Tandem Language Program, and Arts Co-op, but also engaged with students during Imagine Day and the Reading Week Program. With her involvement on campus as a participant and student leader, Cathy intends to help UBC students and alumni find opportunities to develop their skill set while providing them a platform to give back as a Student Engagement Member.
Ashley Haines, International Relations & Sociology, 4th year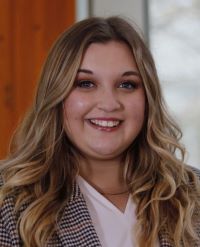 Ashley is an enthusiastic student and has always been an active member of her community, including her hometown of Langley and UBC. She is extremely passionate about serving UBC students and fostering positive community relations through student advocacy. Ashley joins SAC with prior experience in the Arts Undergraduate Society, Rotary International, UBC HOPE, UBC Equal Voice, and work experience in events. She is excited to work with the Student Engagement portfolio and the SAC to bridge the gap between current and former UBC students.
Romina Hajizadeh, International Relations & Middle East Studies, 3rd year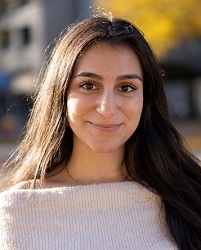 Romina is a third-year Arts student studying International Relations and Middle East Studies. She loves pugs, sunsets, and joined the SAC out of personal love for our campus community! Coming from a background in the AUS and AMS, she is beyond excited for the new adventures in the Media Production team. As a true Tik Tok connoisseur, she promises the SAC's social media will be absolutely popping this year!
Carolyn Huang, Arts, 2nd year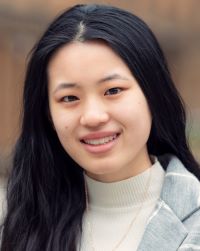 Originally from Edmonton, Alberta, Carolyn is passionate about community involvement. She is involved as an executive on UBC Model United Nations, and serves as a Scholars Community Ambassador. In her free time, Carolyn loves to read, swim, and travel. Carolyn is excited to participate as a member of the SAC, and looks forward to supporting the student-alumni community at UBC.
Tanisha Kadia, Science, 2nd year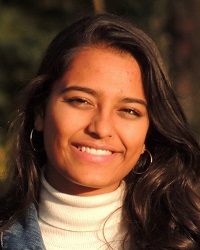 From Fort McMurray, Alberta, Tanisha is excited to bring a new voice to the SAC and join the UBC student body. From her previous experience on the SAC, she strives to embody UBC's diverse student population and allow her love for science, arts, and community to guide future projects. Tanisha hopes to create more opportunities for first generation and international students to find their home at UBC, and make every student feel more connected to the university. Tanisha is greatly looking forward to collaborating with her fellow SAC members and adding her thread to the UBC tapestry.
Megan Kadzirange, Psychology, 3rd year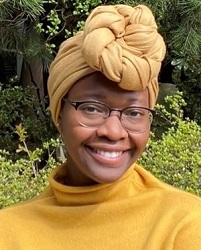 Megan is an international student from Zimbabwe with a passion for research and policy development. Previously, she has worked with local hospitals and organizations in her home country to empower marginalized youth through implementing Youth Empowerment programs. Additionally, her love for creative writing has prompted her to explore and study how intersectional narratives about social identities impacts people's lives and perspectives. Through these experiences, she aims to foster an equitable and inclusive atmosphere in the SAC and work towards strengthening the UBC community.
Ethan Kim, Finance, 2nd year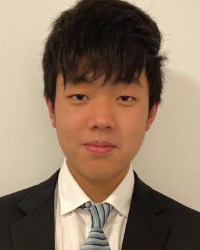 Ethan is a second year student at the Sauder School of Business. He has been volunteering for the United Nations Association Canada as a student writer, publishing articles about UN SDGs, and has experience as a board member for his high school's IB Council. At UBC, he strives to continue his involvement in the community. Ethan is excited to bring his strengths from previous experiences to work with some of the most driven UBC leaders enhance campus experiences and strengthen the network between students and alumni.
Jiayi Li, Integrated Sciences, 3rd year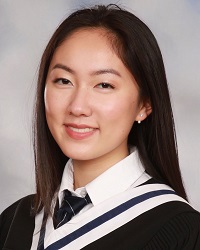 Jiayi will be a part of the Media Productions team this year, and is excited to create some funky content – she is looking forward to utilizing her skills garnered from hours of using VideoStar as a kid and working with the team to promote SAC's initiatives. Outside of her more scholarly pursuits, Jiayi always enjoys a challenge and trying new things. You can catch her in the outdoors, jamming to music, or getting Great Dane scone!
Fabia Masud, International Relations, 3rd year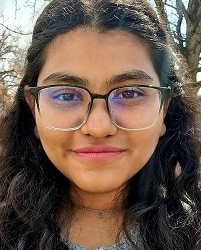 Fabia is an active contributor to student life at UBC, displaying her passion for leadership through various roles. As a Peer Supporter at AMS Peer Support, Associate Vice President at the Sustainable Development Goals Student Hub at UBC, and the President of the UBC Music Initiative, Fabia has consistently worked to collaborate with diverse groups, explore a variety of interests and support the UBC community. Outside of school, Fabia has a deep passion for music and art. At the SAC, Fabia is excited to help strengthen student alumni connections.
Tinotenda Masvikeni, Chemistry, 4th year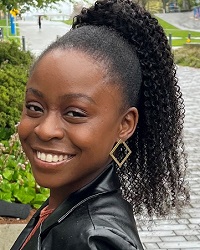 Tinotenda has worked in research, as a Residence Advisor, Senior Residence Advisor, and Student Ambassador and volunteered as a Science Orientations Leader. Her campus involvements have been geared towards increasing student connection to different communities and resources here at UBC and she hopes to continue to do the same with SAC. As she is from Zimbabwe, she has experienced the positive impact of having access to the different communities on campus and hopes to facilitate student connections.
Kate Morinaka, International Relations, 3rd year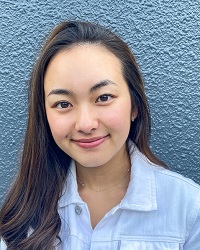 Kate is a third year student majoring in international relations. She grew up in California and Japan, and is excited to be part of a diverse community bridging the gap between UBC students, and alumni. As a West Coast native, she loves spending time in the sun going to local beaches and enjoying sunsets. During her time at UBC, she has been involved with the Totem Park Residence House Council and as a teaching assistant for Japanese courses. Through the SAC, she hopes to foster a sense of community and promote inclusivity.
Varun Nair, Integrated Sciences, 5th year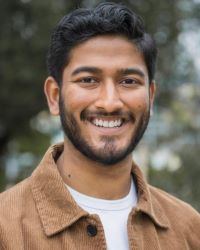 Having immigrated to Canada from India at a young age, Varun understands the value of both tight-knit and diverse communities in influencing one's development. Varun is therefore deeply passionate about building organic connections within the UBC community, current students and alumni alike. Through his long-standing involvement with the Integrated Sciences Students Association (ISSA) and other leadership roles at UBC, Varun is committed to upholding this ideal of collectivistic growth and is excited to bring his experience and enthusiasm to the SAC! Outside of school, Varun is an avid fan of most sports and enjoys various genres of books, shows, and movies.
Will Oxtoby, Honours Philosophy and Computer Science, 5th year

Will is a fifth year student from Kelowna, BC, studying Computer Science and Philosophy. When he is not developing new projects with the SAC, Will can be found working in residence as Senior Residence Advisor or giving tours of campus as a Student Ambassador. This is Will's third and final year with the SAC – he is excited to make it the best one yet!
Xya Parashar, Science, 2nd year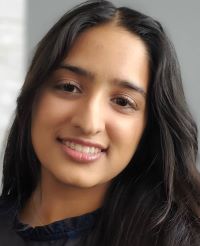 Born in Toronto, Xya developed a strong passion for medicine at a young age. She strives to continually give back to her community, whether it be as a member of MLA Tracey Allard's Council or as a Secretary of UBC's New Volleyball Club. Xya remains keen on exploring new ways to connect with others. She actively stays involved in her cultural community through her love for dance and henna artistry. She is excited to be a part of the SAC and aims to use her previous leadership experiences to create a stronger connection between students and alumni.
Taarika Rajani, Psychology, 5th year (BA + MM Dual Degree)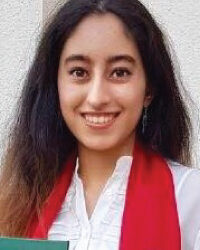 As an international student, Taarika is passionate about finding opportunities to foster community for students. She has been involved as a first year representative in residence and in the Arts Undergraduate Society before going on to work as a Residence Advisor in Totem Park. Last year, she developed event management skills and gained confidence in reaching out to business professionals and alumni as VP Events of the B+MM Student Association.
Fatima Rua, Honours Political Science, 4th year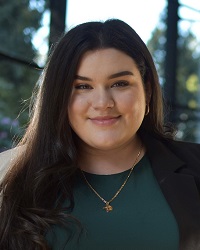 Over the past three years, Fatima has been open to any opportunity to give back to her UBC student community. As an Orientation Leader, a member of the Political Science Student Association mentorship program, and now as the current Arts Undergraduate Society President, she has shown her dedication and passion to improve student experiences on campus. As a member of the SAC, she is excited to continue developing student connections and expanding alumni engagement. Fatima is thrilled to work with the Campus Traditions team and cannot wait to foster meaningful experiences with other members
Prabhleen Sandhu, Integrated Science, 3nd year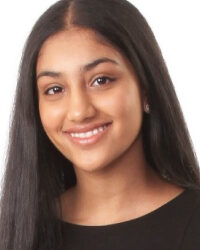 As a returning member of the SAC, Prabhleen is looking forward to establishing a stronger sense of community at UBC. She is involved with various clubs to make her years at UBC more memorable and is excited about her future endeavours with the Student Engagement team.
Ben Westmore, Behavioural Neuroscience, 3rd year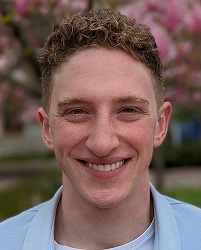 Ben is looking forward to being a part of the SAC Student Engagement committee throughout this school year. With previous experience in the Science Undergraduate Society as a general member of the First Year Committee and later as a chair of the Community Engagement working group, Ben brings his passion for getting students involved to the SAC as a first-time member. Ben is in his third year studying Behavioural Neuroscience and is currently a research assistant in the Behavioural Neurogenetics Lab. His other interests involve watching and playing sports, listening to music, and enjoying the outdoors.
Linda Zheng, Honours English, 4th year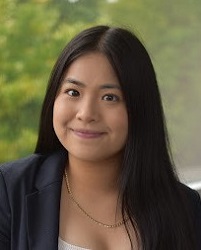 Born and raised in Richmond, BC, Linda is in her fourth year in Honors English and a minor in Commerce. She has been involved in clubs, such as Alpha Phi Omega, Arts Undergraduate Society, and Alpha Gamma Delta, and is currently working part-time at BMO. She is always looking for more opportunities to get involved on and off-campus! Some of Linda's hobbies include sports, traveling, and cooking. She is so excited to be part of SAC and help bridge the gap between alumni and students.
---
First Year Representatives
Yasmeen Al-Issa, Commerce, 1st Year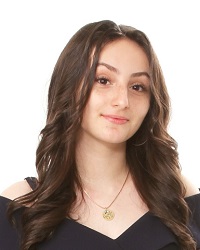 Passionate about helping others reach their full potential, Yasmeen is excited to bring her leadership experience to the SAC. She is currently pursuing a combined major in business and computer science at the Sauder School of Business. In high school, Yasmeen founded Global Mentors, a youth-led, international mentorship program matching Canadian youth with youth in developing countries for 1-on-1 mentorship. She cannot wait to support students and connect them within and beyond the UBC community!
Athina Law, Applied Science, 1st Year
Athina Law is a pre-biomedical engineering student excited to engage with students and alumni. She enjoys hosting large-scale and small-scale events that allow individuals to refine and enact dreams, a goal she has strived to achieve in hosting hackathons, planning MUN conferences, and organizing summits. Outside of SAC and academics, she can be found hosting events with the Scholar's Community, serving on the WiSE committee as a part of Women in Engineering (WiE), helping the UBC Thunderbikes design team, or curled up with a good book. She brings extensive leadership experience and looks forward to leaving her mark on the UBC community.
Rachel Shi, Science, 1st year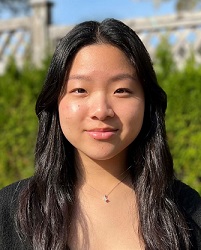 As a student who has lived in Vancouver all her life, Rachel is excited to continue her education at UBC and pursue her passion in technology through computer science. With experience as an executive in the Youth Council at her community centre, co-president for clubs and student-led organizations at her high school, and a member on competitive volleyball, basketball, and ultimate teams, Rachel hopes to continue to build strong connections and make a positive impact in her community. Through the SAC, she's excited to meet new people while also creating meaningful opportunities for the students of UBC
Sarah Toy, Food, Nutrition, & Health, 1st Year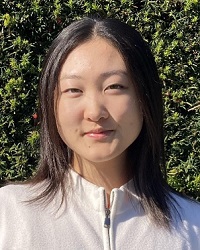 Originally from Oakville, Ontario, Sarah is a first-year student aiming to study Dietetics. Passionate about engaging with peers and alumni, she is eager to offer a new perspective to the SAC. From running the bakery of her hometown café, and starting a seed library at her high school, Sarah brings leadership and organizational skills to event planning and execution. Sarah is excited to bring her fellow first years into the UBC community and develop traditions to make campus feel like home.
Zoe Wagner, Commerce, 1st year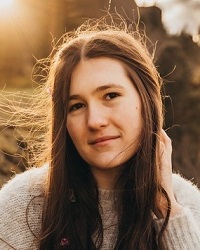 Zoe has grown up in six countries over her life, and is curious to discover the international experiences and career opportunities available at UBC. She was a competitive rock climber in both Canada and the United States, and has a dangerous sweet tooth. She has been living off chocolate mug cakes since being at UBC, and will continue her microwave-baking escapades during her time in residence. With a passion for photography, entrepreneurship, travel, and community, she aspires to share more of the world's stories with others through business lenses and community events.