Championing climate-resilient BC winemaking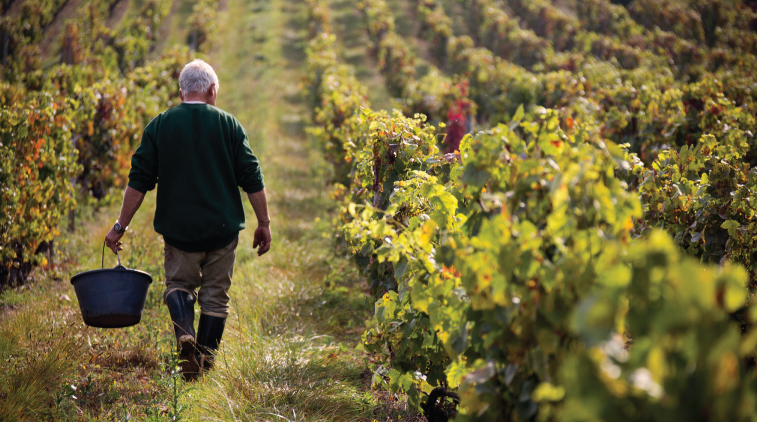 Whether it's extreme temperatures, drought or wildfires, British Columbia's wine-growing industry is increasingly tackling climate-change challenges. To find out how growers and producers are fortifying crop productivity and bolstering climate resilience, we've assembled a panel of experts who will share their insights, strategies, and initiatives. Alongside fellow UBC alumni and friends, attend this evening to learn more about the issues wine growers are facing and how innovation and research can ensure a sustainable, prosperous, and palatable future for BC wine.
Presented by alumni UBC in partnership with UBC Okanagan and UBC's Faculty of Land and Food Systems.
Moderator
Rhys Pender, MW – Wine Educator, consultant and winemaker
Speakers
Christine Coletta, Co-Owner, Okanagan Crush Pad Winery
Gordon Fitzpatrick, BA'83, President, Fitzpatrick Winery and Vineyard
Tony Holler, BSc'74, MD'79, Owner, Poplar Grove Winery
Tony Stewart, CEO, Quails Gate Estate Winery
Wesley Zandberg, Associate Professor, Department of Chemistry, Irving K Barber Faculty of Science, UBC Okanagan
Simone Castellarin, Professor and Canada Research Chair in Viticulture, Wine Research Centre, Faculty of Land and Food Systems, UBC
Tuesday, November 7, 2023
6:00pm – 9:00pm
Registration open: 5:30pm
Reception: 6:00 – 6:30pm
Panel Discussion: 6:30 – 8:00pm
Reception 8:00pm – 9:00pm
Delta Hotels Grand Okanagan Resort
1310 Water Street
Kelowna, BC
V1Y 9P3 – map
Tickets: $25 (taxes and service charges all in)
Open to all UBC alumni and friends. Registration is required. Following the panel discussion, join us for a complimentary wine reception and small bites.
REGISTER NOW
Questions? Please reach out to Andrea Korecova at andrea.korecova@ubc.ca.
Moderator Biography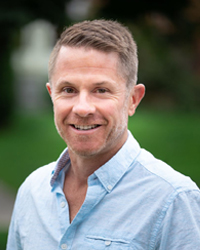 Rhys is a Master of Wine who combines his time writing, judging, teaching, presenting, consulting, curating wine lists and dirtying his boots at his 4 acre vineyard and winery – Little Farm Winery – in the Similkameen Valley of BC, Canada.
He runs a wine school, Wine Plus+, is curating the wine list for The Forks in Winnipeg, and judges wine competitions nationally and internationally such as the Decanter World Wine Awards, TexSomm as well as the National Wine Awards of Canada for WineAlign. In 2018, Rhys's contribution to the industry was acknowledged as one of just five global nominees for the WSET Outstanding Alumni Award.
To make sure he eats well, he has also completed a Professional Culinary Diploma and has been named by Western Living magazine as one of the "Top 40 Foodies Under 40" in Western Canada. He is a regular contributor to publications such as SIP, Vitis, Macleans, Montecristo and Taste.
Speaker Biographies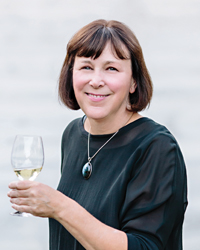 Christine Coletta was introduced to wine through her work in Vancouver's restaurant industry. In 1990, she was offered a job to revitalize British Columbia's tiny wine industry and spent nine years as the founding executive director of the BC Wine Institute (now Wine Growers BC) and Wines of Canada, where she played a key role in establishing the region's appellation system and growing market share.
Christine then spent 14 years consulting in the field of marketing, branding and communications and had the privilege of working with many global and domestic wine brands including Wines of Australia, Wines of Chile, and the Washington Wine Commission.
Today, Christine and her husband Steve run the 25,000-case organic certified Okanagan Crush Pad winery, manage four wine portfolios, Haywire, Narrative, Free Form Bizou + Yukon and own and farm 400 acres of organic certified land in Summerland, BC.
Christine is widely acknowledged as a driver for change and betterment in the wine sector. She has been recognized with several awards for her work and is known for her "just do it" attitude.
Christine is a member of UBC Faculty of Land and Food Systems Faculty Advisory Board.
Gordon Fitzpatrick is President of Fitzpatrick Family Vineyards. After 27 years of developing CedarCreek Estate Winery into one of Canada's premium wineries resulting in two Canadian Winery of the Year awards, the Fitzpatrick's have transformed their historic Greata Ranch property into a stand-alone boutique winery offering remarkable on-site hospitality experiences. The new winery, named Fitzpatrick Family Vineyards, is located just south of Peachland and focuses on traditional method sparkling wine of exceptional quality, but also produces a selection of estate grown still wines.
Past industry and civic duties include Member of the founding Board of Directors of Destination BC (2013-2017), Director, Thompson Okanagan Tourism Association (TOTA) (2019 -2022), Member of the Minister's Council on Tourism (2011-2012), Chairman of the B.C. Wine Institute (2004-2006), Director of the Canadian Vintners Association (2002-2014), founding Co-Chair (2001-2006) of the Okanagan Partnership (a regional economic initiative sponsored by the National Research Council and UBC Okanagan) and Director of the Economic Development Commission of the Central Okanagan Regional District (2001-2005). He also served as a Director of the 2010 Vancouver Winter Olympic Bid Corporation.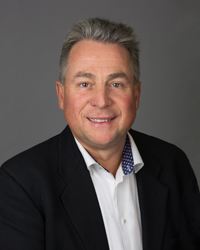 Tony grew up in Summerland, BC on his family's farm which was predominantly apples but included soft fruits and pears. He studied sciences at Okanagan College and moved on to UBC where he received a Bachelor of Science in Biochemistry and a Medical degree. Tony worked at the University Hospital for 11 years as an Emergency Room Physician and was a Clinical Instructor of Medicine. In 1993, Tony and others founded ID Biomedical Corporation (IDB) which was focused on molecular diagnostics and vaccines. In 1999, Tony became the CEO of the company and the company's focus shifted to the development of vaccine products. In 2005, IDB was acquired by GlaxoSmithKline. Since the acquisition, Tony has focused on working with a number of companies providing strategic advice and sitting on their boards.
Over the years, Tony has acquired approximately 5,000 bottles from wineries all over the world. His interest in Okanagan wines started in the early 2000s when he started tasting wines from some of the top producers in the Okanagan Valley. This led Tony to believe that the Okanagan is capable of producing world class wines and led to the purchase of Poplar Grove Winery. Fifteen years later, Poplar Grove's signature red blend, The Legacy, has been internationally recognized, achieving GOLD medal status, vintage after vintage. The Legacy 2013 received Double GOLD and 96 points at the San Francisco Wine Competition and The Legacy 2016 was at the top of the podium with 96 points and a GOLD medal at the Decanter World Wine Awards. Most recently, The Legacy 2017 won a GOLD medal and was awarded 93 points at the London Wine Competition.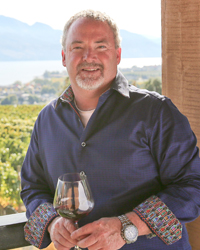 The Stewart Family is a fourth-generation Okanagan farming family who has been part of the community for more than a century. They are committed to ensuring that the founding family principles and values are maintained throughout the winery. Through dedicated research and ground-breaking innovation, they have assembled a collection of wines that consistently exceed expectations in quality, character and flavor.
The Stewart Family farm 160 acres of vineyards and have been leaders in the development of Canadian viticulture practices. They have some of the most mature vinifera plantings in the country and are committed to continuous improvements to their vineyards and winery facility.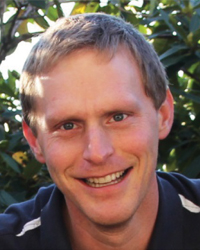 Dr. Zandberg leads an analytical chemistry research group at UBC, Okanagan. The focus of his research is the development of new analytical tools and methods to examine the astonishingly complex carbohydrates found in Nature, from those lining the body's digestive tract (mucus) to the thousands of carbohydrate-linked compounds present in grapes and wines. Since 2016, Dr. Zandberg's research team has been working on improving our understanding of how forest fire smoke affects wine quality. This research includes the development of predictive risk-assessment tests as well as in-vineyard or in-winery mitigation strategies.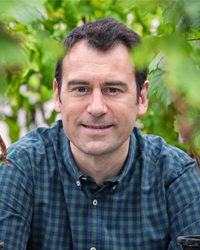 Dr. Simone D. Castellarin obtained his Ph.D. at the University of Udine in 2007. He has studied and worked as a scholar at the Hochschule Geisenheim University (Germany) and at UC Davis (USA). In 2009, he received the Rudolf Hermanns Prize (Geisenhem, Germany) for outstanding scientific achievements in horticulture and viticulture.
Simone investigates the ripening processes in grapes and the biological mechanisms that determine grape and wine quality. Moreover, he studies how grape quality is affected by environmental factors (temperature and water availability). He is developing viticultural strategies (irrigation, crop management, hormone applications, leaf removal) to improve ripening and the production of phenolics and aromatics in grapes.