Clarify your career with a coach approach
Feeling stuck in your current job? Uncertain about your career direction? Want to clarify your core values? Professional coaches can help address these work-life conversations, and everyone from employees to executives can also adapt coaching tools to apply to their own careers. Attend this webinar to learn from three experienced and skilled coaches — Indy Batth, Nikola Girke, and Isabeau Iqbal — who will share perspectives and insights from their unique approaches. Whether you're in the developing stages of your career or a seasoned leader, this session will illustrate how you can level up your workplace skills and move from stuck to unstuck.
Speakers
Indy Batth, BPE'87, MA'98, CEC, CNTC, ORSC (she/her/hers) — Equity-Informed Leadership Coach; Director, ikb Coaching & Consulting; Co-founder and Principal, Rhyza Coaching & Consulting
Nikola Girke, BHK'99, PCC, CEC, OLY (she/her/hers) — Professional Performance Coach, Own Your Podium
Isabeau Iqbal, BSc'93, MA'04, PhD'12 (she/her) — Career Coach
Moderator
Rob Kim, BSc'98, BEd'00, MET'08 (he/him/his) — Manager, Alumni Career Education, alumni UBC
Speaker Biographies
Indy Batth, BPE'87, MA'98, CEC, CNTC, ORSC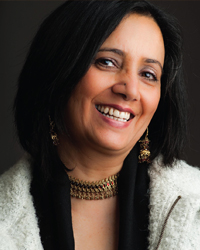 Indy Batth holds an MA in Education from UBC and is also an ICF–certified leadership coach trained in executive, neuroscience, and team/systems coaching. She is the director of ikb Coaching & Consulting, and is co-founder and principal of Rhyza Coaching & Consulting, a collaborative in service of deep equity, belonging, and healing for racialized leaders and change-makers. For over 25 years she has worked with people on self-leadership and belonging, and to encourage inclusive leadership, build equitable teams, and create cultures of belonging. She takes a stand for the integration of individual and systemic culture shift to create and sustain organizational transformation.
Nikola Girke, BHK'99, PCC, CEC, OLY
Nikola Girke is an ICF Professional Certified Coach and a RocheMartin Emotional Intelligence Practitioner who has coached clients from individual contributors to C-suite executives world-wide. A five-time Olympian, she used entrepreneurship, creativity, and grit to manage a global full-scale Olympic operation. She brings invaluable experience, mettle, and the same focus and drive into her coaching practice to help clients find creative ways to overcome complex challenges. Her understanding of the parallels between sport and business enables her to relate to her client's needs and goals. Using evidence-based neuroscience, emotional intelligence, and mental health–based techniques, she helps forward-thinking professionals define and achieve their personal concept of success to help them own their podium.
Isabeau Iqbal, BSc.'93, MA'04, PhD'12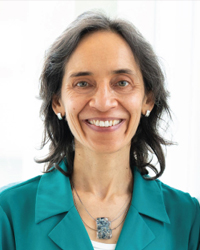 Isabeau Iqbal is a career coach who helps people take action, make decisions, reduce overwhelm, and overcome procrastination so they can feel a deep sense of fulfillment at work and in their career. She works primarily with ambitious perfectionists. As a perfectionist herself, she understands both the challenges of managing these characteristics and the opportunities to leverage them. She believes in knowing and using our strengths to derive joy from our careers. She is a Professional Certified Coach with the International Coaching Federation and a Gallup-Certified Strengths Coach, who has her own coaching practice. Influence Digest magazine named her one of the top coaches in Vancouver in 2023 and 2021.
Moderator Biography
Rob Kim, BSc'98, BEd'00, MET'08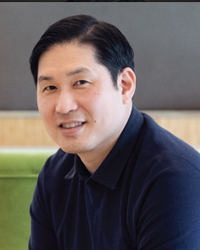 Rob Kim currently works as a career strategist for the Faculty of Land and Food Systems (LFS) at UBC, where he supports students and alumni in their career development. He is curious about the ways people build trust in the workplace and likes to educate others with actionable tips. He is a certified CliftonStrengths coach, a professional International Coaching Federation (ICF) Associate Coach, and a proud three-time UBC alum. He was also named a LinkedIn Top Voice for Job Search and Careers.