Dr. Gabor Maté: Gathering insights from trauma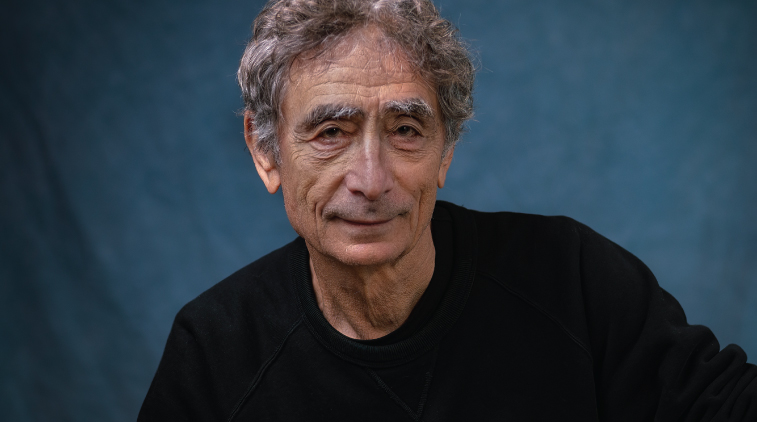 Esteemed physician and bestselling author Dr. Gabor Maté (BA'86, MD'77) has embarked upon a thought-provoking inquiry into why epidemics plague Western society. In the documentary The Wisdom of Trauma, Dr. Maté challenges our comprehension of abnormality as he unveils how trauma shapes our lives, influences our relationships, and affects our perceptions of the world. Instead of focusing on addressing behaviours and diagnoses, he urges us to cultivate understanding and compassion for the wounded human soul. Attend this film screening and discussion for a transformative evening of learning, healing, and community with Dr. Maté in person.
Dr. Gabor Maté will participate in a book signing session. A limited number of his books will be available for purchase on site or feel free to bring your own copy.
Speaker
Dr. Gabor Maté, BA'68, MD'77 — Physician (retired), speaker, author
Wednesday, November 1, 2023
7:00pm – 10:00pm
Vancouver Playhouse
600 Hamilton Street
Vancouver, BC
V6B 2P1 – map
Open to all UBC alumni and friends.
Ticket Prices:
Students: Free (limited number available)
UBC Alumni: $30
General Admission: $40
SOLD OUT
Questions? Please contact alumni.events@ubc.ca.
Speaker Biography
Dr. Gabor Maté, BA'86, MD'77
Gabor Maté M.D., C.M., is a Canadian physician (retired), public speaker and bestselling author of five books, published internationally in 34 languages on five continents. His book on addiction, the award-winning In the Realm of Hungry Ghosts: Close Encounters with Addiction, is used as a text in many institutions of higher learning in Canada and the U.S. His most recent book, The Myth of Normal: Trauma, Illness and Healing in a Toxic Culture, has been and continues to be a #1 Canadian bestseller and, as of April 16, 2023 will been 19 weeks a New York Times bestseller. 
After two decades as a family doctor and palliative care director, for twelve years Gabor worked in Vancouver's Downtown Eastside with patients challenged by hard-core drug addiction, mental illness and HIV, including at Vancouver Supervised Injection Site, North America's first such facility. His other interests encompass childhood developmental issues, ADHD, mind/body health, trauma and parenting. He is in constant demand as a speaker internationally and has addressed judicial bodies in Canada, the U.S. and Australia on the links between trauma, addictions, and dysfunctional behaviors. He has worked with many Indigenous communities around these issues. 
He has received an Outstanding Alumnus Award from Simon Fraser University and an Honorary Degree (Laws) from the University of Northern British Columbia. For his groundbreaking medical work and writings, he has been given the Order of Canada, and the Civic Merit award from his home city of Vancouver. 
A film based on his work, The Wisdom of Trauma, has been viewed by over 10 million people internationally and has been translated into twenty languages. It is shown regularly in many institutions, including schools and prisons, in Canada, the U.S., and abroad. His therapeutic method, Compassionate Inquiry, has been, in the past three years, studied by over 3,000 health care providers in 80 countries. 
Gabor is a speaker much in demand internationally on addiction, stress and mind/body health, child development, trauma, ADHD and other topics related to his five best-selling books. He has been featured on some of the most popular podcasts, such as Joe Rogan, Tim Ferris, Jay Shetty, and others. 
His next book, co-written with his son Daniel, will be Hello Again: A Fresh Start for Adult Children and Their Parents, based on their popular workshop. 
This event is part of The University of British Columbia Magazine's SPOTLIGHT on Healthy Brains.