alumni UBC is partnering with students, alumni, and local arts organizations to celebrate the talented members of our local arts community.
TD Vancouver International Jazz Festival
Have you missed live music? We're pleased to present our UBC community access to the following special offer:
We have partnered with the TD Vancouver International Jazz Festival to bring a special ticket offer to UBC alumni!
Save 10% on tickets to the livestream shows from Performance Works at Granville Island. Streaming shows will be available to view from the time listed until 11:59 pm on July 6, 2021.
The special offer is available on select shows by clicking here and using promo code UBC21.
Indian Summer Festival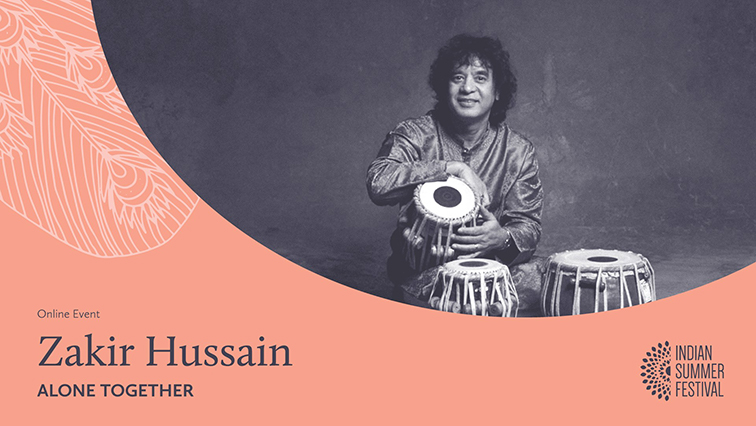 alumni UBC is once again proud to partner with the Indian Summer Festival.
This June, The Chan Centre for the Performing Arts is producing a special performance.
June 26 – Zakir Hussain: Alone Together
Canadian Premiere of the greatest living Tabla player's only pandemic performance (in association with San Francisco Jazz), and features a special to ISF2021 interview with the maestro with Sirish interviewing live from the Chan Centre.
Note: At registration, please enter "alumni UBC" as your organization.
UBC student and alumni performances:
Will Stroet, BEd '04
Will Stroet of Will's Jams is a JUNO-nominated musician, nationally recognized educator and former CBC kids TV star. He created a special alphabet song for our 2020 Summer Series, called "U can B by the C, Here at UBC". Find it at about the 17 minute mark in this video.
Artemisia Duo
Artemisia Duo is an ensemble comprised of flutist Emily Richardson and pianist Susan Xia, both graduates of the UBC School of Music.
Here they perform Jules Mouguet's Cinq Pièces Brèves – Movements 1, 2 and 5.
Micki-Lee's Trio
Micki-Lee Smith is a 2018 UBC grad who is passionate about sharing music with others. She started Micki-Lee's Trio, a jazz/fiddle fusion group that has performed for a variety of events around Vancouver, and has also recently begun releasing music as a solo artist. Micki is now based in Toronto and recorded these two pieces remotely with her bandmates especially for the Summer Series.
Here they perform Polkadots and Moonbeams.
Here they perform Armando's Rhumba – Chick Corea.
Rosea
UBC School of Music students Kelly Li, Ayumi Yaesawa, and Vanessa Mak perform together as the trio, Rosea. Enjoy this series of pieces curated for the Summer Series, played on piano, flute and violin.
Here they perform Comme au Premier Jour – Andre Gagnon, I Dreamed a Dream – Les Misérables, and L'Amour Rêvé – André Gagnon.
UBC A Cappella
This UBC student group with more than 150 members is the largest collegiate A Cappella collective in Canada.
Check out their custom playlist for the alumni UBC Summer Series.
---
Pre-recorded Performances:
Kids Take Over UBC
Workshops and performances for the young (and young at heart)!
UBC School of Music Streaming Concerts
From the stages of The Chan Centre and The Old Auditorium at UBC